Lowongan Kerja Posisi Teppanyaki Chef / Head Kitchen di PT Global Nusa Jaya Abadi
DESKRIPSI LOWONGAN KERJA
Teppanyaki Chef or Head Kitchen Requirement
Personal Requirements Teppanyaki Chef :
 Indonesian Citizen Only
Minimun 3 years experiences as Teppanyaki Chef ***
Have a knowledge about Teppanyaki Cuisine and Japanese Cuisine
Fluent in English
Good Personality and communication skill (attractive with customer)
Honestly and Responsible with the job
Willing to work in shift schedule
Able to work as a team and under pressure
Teppanyaki style ; eggs, flaming onion, juggle
Personal Requirements Head Kitchen :
At least 26 years of age
Hard Worker
Product oriented
Guest oriented / personality format
Detail oriented
Team player / people oriented
Stable / balanced
Ability to develop
Leadership skills / enthusiastic
Clean appearance
Professional Attitude
Technical Requirements Head Kitchen :
Good knowledge of Indonesian and English language (written and verbal)
Other languages are a plus
Good production knowledge and high quality awareness
Good knowledge about food purchasing and food cost
Business management thinking and entrepreneurial action
at least: 3 years of management experience or experience as Leader Kitchen in Japanese Food/ Teppanyaki Chef
Can operate Ms Word and Ms.Excel
Responsibility Head Kitchen
Responsible for MOD duties (Manager on Duty). Carries the responsibility in case of guest complaints/challenges and knows how to behave and will solve these in terms of the company.
Responsible for maintaining financial requirements/budgets and results of the area of responsibility assigned to him.
Prepares and monitors forecast, budget and other relevant key figures in his area (personnel costs, goods costs, etc.)
Responsible for the entire ordering, purchasing and warehousing functions in kitchen area. Responsible for goods acceptance, the proper warehousing / turnover of goods / example first in / first out, MHD (minimum shelf life), etc. 
Running and achieving the financial results of kitchen department
Responsible for motivating and supporting team leader kitchen and team members kitchen and must actively promote them. Active for the development, active training and advancement of his employees. Also Scheduling member schedule
Sets the example in terms of guest relations and quality understanding.
Supports The Director and together with General Manager, Restaurant Manager, they form the management team of the operation
Informasi Tambahan Lowongan Kerja
Tingkat Pekerjaan : Manajer/Asisten Manajer
Kualifikasi : SMA, SMU/SMK/STM, Sertifikat Professional, D3 (Diploma), D4 (Diploma), Sarjana (S1)
Pengalaman Kerja : 3 tahun
Jenis Pekerjaan : Penuh Waktu
Spesialisasi Pekerjaan : Hotel/Restoran, Makanan/Minuman/Pelayanan Restoran / 506, 107
Informasi perusahaan Pemberi Kerja, PT Global Nusa Jaya Abadi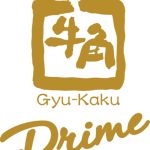 Benihana, where you'll find a dining experience unlike any other! Highly skilled and well-trained, your personal chef will entertain you while cooking such favorites as steak, chicken, seafood and fresh vegetables in traditional Japanese style on a hibachi table. Reservations are recommended at select locations.
Location : Plaza Indonesia 3rd Floor
At Gyu-Kaku Prime, we provide a premium Japanese yakiniku experience. We serve a variety of top-tier quality beef, including Japanese Wagyu A5, Australian Wagyu MB 8, and U.S. Prime beef. Other than quality beef, we also serve a variety of rice bowls, soups, kushiyaki, and seafood options.
Location : Plaza Indonesia 3rd Floor and Pacific Place Lobby
Informasi Tambahan Perusahaan PT Global Nusa Jaya Abadi
Ukuran Perusahaan :
Waktu Proses Lamaran :
Industri : Makanan & Minuman/Katering/Restoran
Tunjangan dan Lain-lain : Uniformd
Lokasi : Jakarta Pusat