Syarat – Syarat Melamar Kerja di Posisi Tax Accountant di Perusahaan Schinder Law Firm
Batasan Usia Pelamar
antara 23 tahun maksimal 55 tahun.

Syarat Jenis Kelamin Pelamar
Pria dan wanita bisa melamar, Tidak ada syarat harus pria atau harus wanita
Requirements:
1. Bachelor's degree in accounting, finance, or related fields
2. Minimum of 3 years of experience in tax accounting or related fields

3. Deep understanding of the Indonesian tax system and regulations
4. Excellent attention to detail and strong analytical skills
5. Proficient in Indonesian and English languages
6. Strong communication and interpersonal skills
7. Ability to work independently and as part of a team
8. Knowledge of tax software and technology is a plus
Pengalaman Kerja minimal 0
Tanggung Jawab
Key Responsibilities:
1. Manage the company's tax compliance, including tax planning, reporting, and strategy
2. Keep up-to-date with changes to tax laws and regulations and advise the company on potential impacts
3. Prepare and file tax returns for the company and its employees, including income tax, sales tax, and payroll tax
4. Ensure that all tax-related information is accurately recorded and reported in the company's financial statements
5. Respond to tax-related inquiries from government agencies, auditors, and other stakeholders
6. Develop and maintain strong relationships with external tax advisors and government agencies
7. Monitor and analyze tax implications of business decisions, and provide guidance to management and other departments
8. Develop and maintain policies and procedures related to tax compliance and reporting
9. Ensure that the company is taking advantage of all available tax benefits and incentives
10. Continuously evaluate and improve the company's tax compliance and reporting processes.
11. Handle all Schinder Group and Client's Accounting and tax matters.
KISARAN GAJI
Gaji Kompetitif
Company Profile Schinder Law Firm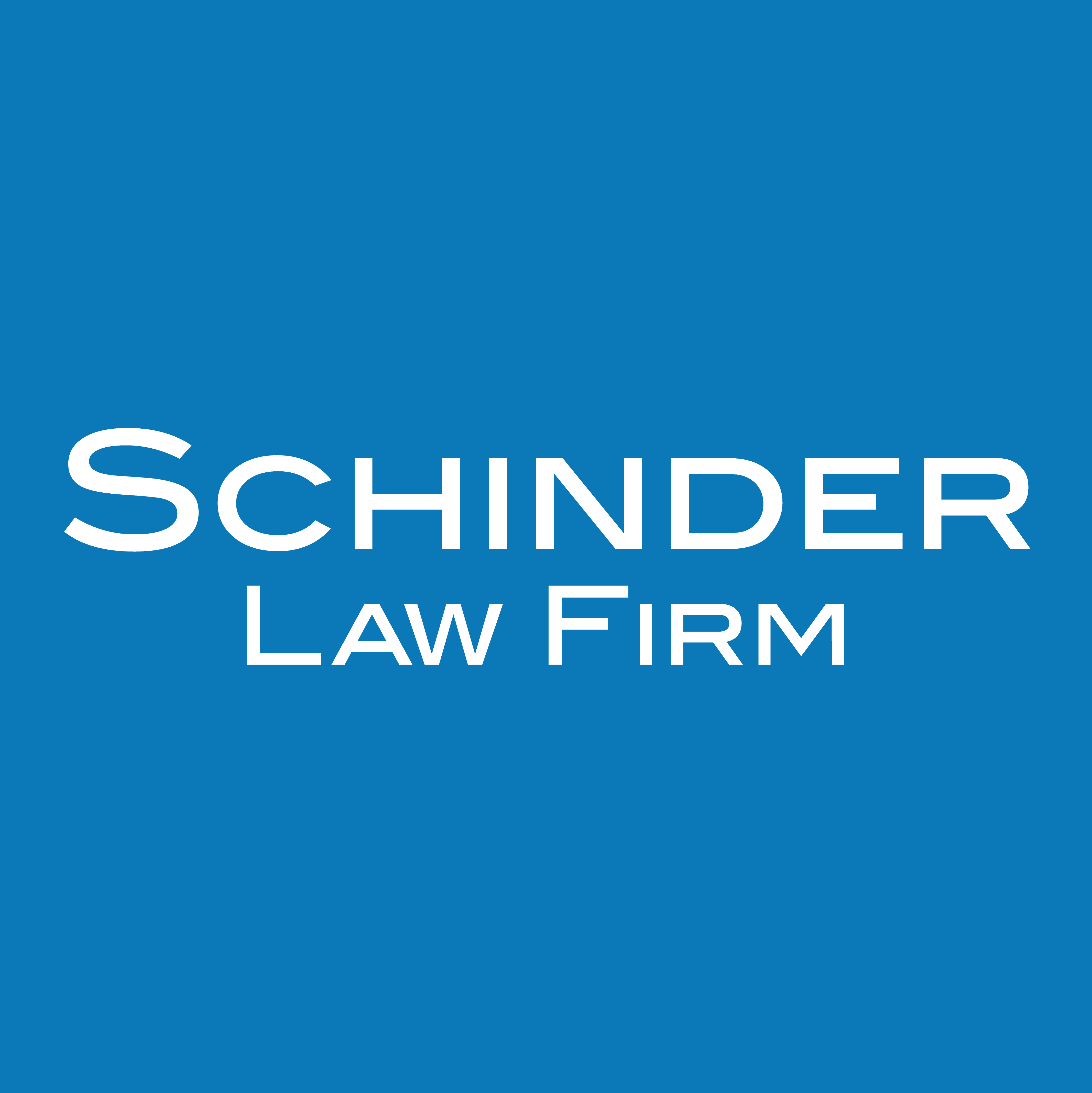 Perusahaan Schinder Law Firm memiliki pekerja dengan jumlah pekerja, Gaji untuk pekerja baru saat ini adalah sekitar Kompetitif. Perusahaan yang terletak di Jakarta Selatan ini terus berkembang dan mengundang Anda untuk bergabung dan menjadi keluarga besar Perusahaan ini.
Kategori Perusahaan ini adalah :
Billing Company Name : Schinder Law Firm
Billing Company Address :
Alamat Perusahaan Schinder Law Firm
Alamat : Centennial Tower Lt.36D, Jl. Jend Gatot Subroto Kav 24-25, Jakarta
Telepon : 021-2527676
Fax :
Email : hrd@schinderlawfirm.com
Website :
Jika Anda merasa memenuhi syarat dan Gaji yang ditawarkan yaitu Gaji Kompetitif cocok buat Anda, segera kirimkan lamaran ke e-mail hrd@schinderlawfirm.com dengan Surat Lamaran yang baik dan CV yang lengkap sebelum penawaran di tutup pada 2023-06-17.
Saat Postingan ini di tulis sudah ada setidaknya 8 Lamaran yang masuk, artinya minimal ada 8 saingan yang memperebutkan posisi ini, persiapkan diri Anda dengan membuat CV yang baik dan berdoa yang khusuk kepada Tuhan Yang Maha Esa agar Anda yang diterima.