Lowongan Kerja Posisi Senior SEO Specialist di PT. Kreatif Jasa Teknologi
DESKRIPSI LOWONGAN KERJA
Job descriptions:
1. Can be responsible for website Google SEO optimization, formulate SEO plans and strategies and carry out independently, and be responsible for website traffic goals.
2. Evaluate and analyze the keywords of the website and improve the ranking and weight maintenance of the website keywords in search engines such as Google.
3. Familiar with Google's basic algorithms and be able to use Google tools for data analysis, detection, etc. to propose effective optimization solutions.
4. Evaluate and analyze the keywords of the website, be familiar with various keyword mining tools, and be good at long-tail keyword mining.
5. Track and analyze the SEO traffic introduced and the ranking of keywords, be responsible for website traffic data monitoring and statistics, continuously analyze and improve the website, improve the website's visit rate, click rate, conversion rate research, analysis and monitoring of search engines changes in rules can timely and effectively adjust the overall promotion strategy.
6. Familiar with soft articles and SEO deployment skills, good at using various forms to quickly increase Internet popularity, such as soft articles, forums, blogs, communities, shopping guide websites, exchange links, EDM, event marketing, and constantly develop external links; improve website PR value, alexa ranking.
Job requirements:
1. College degree or above, more than three years of Google optimization work experience, familiar with Internet promotion and network marketing knowledge.
2. It is preferred to have successful Google SEO cases, experience in the field of overseas e-commerce is better, and it is better to have relevant external chain resources.
3. Master a variety of data analysis tools and have strong data analysis capabilities.
4. Maksimal age 35 years old.
5. Can join with us as soon as possible
Notes: Please read the job descriptions and job requirements. We are highly appreciate to candidates who apply with sucessful Google SEO real cases or portfolio!
Informasi Tambahan Lowongan Kerja
Tingkat Pekerjaan : Pegawai (non-manajemen & non-supervisor)
Kualifikasi : SMA, SMU/SMK/STM, Sertifikat Professional, D3 (Diploma), D4 (Diploma), Sarjana (S1)
Pengalaman Kerja : 3 tahun
Jenis Pekerjaan : Penuh Waktu
Spesialisasi Pekerjaan : Penjualan / Pemasaran, Digital Marketing / 503, 203
Informasi perusahaan Pemberi Kerja, PT. Kreatif Jasa Teknologi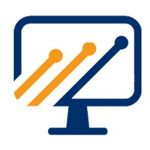 PT Kreatif Jasa Teknologi is a startup services company based in Indonesia. Our core business is to provide the best digital marketing and social media marketing services to our client.
Currently we are looking for candidates in several division and position. Join us and let's grow together.
Informasi Tambahan Perusahaan PT. Kreatif Jasa Teknologi
Ukuran Perusahaan : 1- 50 pekerja
Waktu Proses Lamaran : 5 hari
Industri : Periklanan/Marketing/Promosi/Hubungan Masyarakat
Tunjangan dan Lain-lain : Kasual (contoh: Kaos)
Lokasi : Jakarta Raya