Lowongan Kerja Posisi Section Lead di PT Mondelez Indonesia
DESKRIPSI LOWONGAN KERJA
Job Description
Are You Ready to Make It Happen at Mondelēz International?
Join our Mission to Lead the Future of Snacking. Make It With Pride.
This role helps ensure the sustained continuity of technical mastery and line leadership in manufacturing, by leading a key line of the business (technical, system or organizational) to deliver results defined by the compelling business need of the site. You ensure that key business results are achieved and for developing others to ensure the sustained continuity of technical mastery on the manufacturing line. Using a systematic approach, you use strategic thinking skills to ensure results are sustained over the long term.
How you will contribute
In your likely first managerial role, you will ensure that Mondelēz International's safety, quality, cost, delivery, sustainability and morale targets are achieved for the lines for which you are responsible by breaking down section targets into line and unit targets and ensuring that employees understand their individual performance goals related to the overall targets. In this role, you will also develop budgets and be responsible for costs control management, governance and compliance, loss elimination and workforce planning, including recruitment, retention, development, succession planning, and the identification of high potential team members. Without you, we would not be able to deliver high-quality snacks to our customers.
What you will bring
A desire to drive your future and accelerate your career. You will bring experience and knowledge in:
Autonomous maintenance (AM) Step 4 systems and progressive maintenance (PM) Step 3 systems
Maintaining equipment at basic conditions independently, including the execution of AM & PM (break-down maintenance, planned maintenance) standards on dedicated equipment
Total productive maintenance and Six Sigma including qualification of AM steps 5-6, and PM step 3
Leading line teams
Handling challenging interpersonal situations tactfully
Influencing people in a union environment
Communicating effectively verbally and in writing and a good attention to detail
More about this role
What you need to know about this position:
This front Line Leadership role is responsible for the day-to-day conversion of raw material during the operation of assigned shift(s) requires delivering on all conversion activities including Safety, Quality, Cost, Deliver, Sustainability, Morale, and ILSS implementation through leadership of hourly employees. Also to ensure the product quality and safety working condition in the plant and implement Quality system in the Cikarang plant operation based on their shift responsibilities.
What extra ingredients you will bring:
Direct all conversion activities in a safe, quality and timely manner
Lead teams to deliver plant productivity projects in a thorough and timely manner
Drive to success on all plant goals including: Safety, Quality, Productivity, Customer Service, Community/Environment and Corporate Business Partnerships
Generating productivity savings by driving cost improvement projects in the production area and product assurance to strive for lowest imaginable cost
Authorized to take action related to ensure the quality and safety management system conforms to the requirements
Implementing ILSS Program to deliver plant KPI with developing team capability and 0 lost mindset culture
Education / Certifications:
Job specific requirements:
Min. 5 years of working experience in food manufacturing, with know how in food processing, GMP and HACCP, ISO and Safety, Lean Manufacturing 6 Sigma, TPM/TQM
Safety: QRP, Safety map, LOTO, BOS, BBS
Quality knowledge: GMP, HACCP, ISO, QP's
Product knowledge
Machine operational
AM overview
Cleaning for AM
Inspection for AM
Abnormality handling
DMS (DMS 1; DMS II, DMS III)
OPL
Able to conduct root cause analysis to solve the problem (can demonstrate using Demake will be good)
IL6S knowledge
PM step 3
Loss analysis
5S for productivity
Travel requirements:
Work schedule:
No Relocation support availableBusiness Unit Summary
Mondelēz International in Southeast Asia is in five countries serving 19 markets with more than 18 nationalities and 7,500 employees. This group is emerging as one of the fastest growing regions in Asia, the Middle East and Africa, and we are proud of consistently producing high quality products in nine manufacturing sites. We are market leaders in key snacking categories, making and selling brands like Oreo and Tiger biscuits, Kinh Do mooncakes, Jacob's crackers, Cadbury Dairy Milk chocolate, Tang powdered beverage, Halls candy and Eden cheese. We set the benchmark in being a responsible business and contributing to the communities in which we operate.
Mondelēz International is an equal opportunity employer and all qualified applicants will receive consideration for employment without regard to race, color, religion, gender, sexual orientation or preference, gender identity, national origin, disability status, protected veteran status, or any other characteristic protected by law.
Job Type
RegularManufacturing coreManufacturing-
Informasi Tambahan Lowongan Kerja
Tingkat Pekerjaan : Tidak Terspesifikasi
Kualifikasi : Tidak terspesifikasi
Pengalaman Kerja :
Jenis Pekerjaan : Penuh Waktu
Spesialisasi Pekerjaan : Manufaktur, Manufaktur / 510, 194
Informasi perusahaan Pemberi Kerja, PT Mondelez Indonesia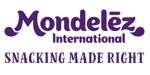 Kami menghimbau agar Anda berhati-hati saat melamar  pekerjaan dengan selalu memastikan iklan lowongan tersebut sesuai dengan profil perusahaannya. 
Waspadalah jika Anda menemukan hal-hal di bawah ini :
PT Mondelez Indonesia tidak pernah memungut biaya apapun dalam proses rekrutmen.
PT Mondelez Indonesia tidak pernah bekerja sama dengan travel agent / biro perjalanan tertentu dalam proses  rekrutmen.
Apabila Anda diminta untuk membayar sejumlah uang dalam bentuk pembayaran tiket pesawat dan hotel atau  akomodasi lainnya agar diabaikan.
Apabila ada Panggilan wawancara di lokasi yang tidak sesuai dengan iklan yang tertera pada iklan lowongan.
Jangan memberikan data pribadi atau data keuangan Anda kepada siapapun.
===========================================================
Mondelēz International, formerly known as Kraft Foods International. We are the biggest biscuits and chocolate company in the world. For more than 100 years, Mondelez International has been dedicated to help people around the world to eat and live better. In more than 160 countries, consumers reach for their favorite Mondelez International brands which mostly are leaders in the markets.
Oreo, Chips Ahoy!, Belvita, Biskuat, Ritz, Kraft Cheese, Dairy Lea Cheese, Cadbury and Toblerone are our range of products available in Indonesia
Informasi Tambahan Perusahaan PT Mondelez Indonesia
Ukuran Perusahaan : 2001 – 5000 pekerja
Waktu Proses Lamaran : 28 hari
Industri : Produk Konsumen/Barang konsumen yang bergerak cepat
Tunjangan dan Lain-lain : –, Plant Uniform, 5 days work
Lokasi : Cikarang