Lowongan Kerja Posisi SAP FICO Consultant di PT Solman Manunggal Informatika
DESKRIPSI LOWONGAN KERJA
PT SOLMAN Manunggal Informatika is a company engaging in IT service consultancy and focuses on ERP (Enterprise Resource Planning) SAP Implementation and Consulting. We would like to invite you to be part of the company to develop yourself and your skills. So let's apply for the following open positions and have career with us. 
Job Descriptions:
Support business users in the development, implementation, and support of SAP FICO module.
Design, configuration and testing of core FICO modules
Work collaboratively with internal team consultant & client to achieve goals, whilst maintaining responsibilities and commitment
Examine and evaluate current system, anticipate future needs and provide solution in integrating various business operation into SAP.
Provide training and support to SAP Client.
Basic support for daily operation.
Requirements :
Candidate must possess at least Bachelor's Degree in any fields or equivalent from reputable university.
Minimum GPA 3.0 out of 4.0 scale.
Min. 3 years of experience in handling SAP FICO Module (SAP Functional) or 2 full cycle experience in SAP Implementation project(s).
SAP FI Configuration in any combination of the following: 
General Ledger, Accounts Payable, Accounts Receivable, Asset Accounting, Bank Accounting, Consolidation, Funds Mgt., Special Purpose Ledger. 
SAP CO configuration: Product costing, Profit Center Accounting, Profitability Analysis, Activity Based Costing.
Experienced with SAP S/4 HANA would be preferred
Proficient in English (Business Level) is a must.
Excellent interpersonal skills with all levels of employees.
Having good problem solving skill, analytical and logical thinking.
Willing to work hard and having excellent interpersonal and communication skills.
Proactive and self-motivated, able to work in tight schedule with under pressure.
Mastering in using Microsoft Office tools.
Willing to travel both domestic or overseas.
Informasi Tambahan Lowongan Kerja
Tingkat Pekerjaan : Pegawai (non-manajemen & non-supervisor)
Kualifikasi : Sarjana (S1), Diploma Pascasarjana, Gelar Professional, Magister (S2)
Pengalaman Kerja : 3 tahun
Jenis Pekerjaan : Penuh Waktu
Spesialisasi Pekerjaan : Komputer/Teknologi Informasi, IT-Perangkat Lunak / 508, 191
Informasi perusahaan Pemberi Kerja, PT Solman Manunggal Informatika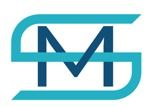 PT SOLMAN Manunggal Informatika is a company engaging in IT service consultancy and focuses on ERP (Enterprise Resource Planning) SAP Implementation and Consulting. SOLMAN Team consists of SAP experts with more than 15 years of experience in the best business management, SAP design solution and SAP implementation in various industrial sectors.Supported by experienced people who are committed to going the extra-mile, Solman continues to grow rapidly to become the leading companies in this industry. Our success derives from the relentless focus on providing only the best as well as from our Human Resources with extraordinary mindset and high enthusiasm. We are committed to assisting our customers to improve their business and achieve their goals through the application of advanced and reliable information technology system.By providing solutions such as the implementation of end-to-end consulting, training and upgrade, we shall help the customers in finding business solution that will enhance their SAP investment value. We believe that trusted relationship is a foundation to integrity and professionalism; therefore, we employ enthusiastic and skilled consultants in order to provide you with an excellent service and the best partnership.
 
Informasi Tambahan Perusahaan PT Solman Manunggal Informatika
Ukuran Perusahaan : 51 – 200 pekerja
Waktu Proses Lamaran : 29 hari
Industri : Konsultasi (IT, Ilmu Pengetahuan, Teknis & Teknikal)
Tunjangan dan Lain-lain : Tunjangan Pendidikan, Waktu regular, Senin – Jumat, Bisnis (contoh: Kemeja), Asuransi Kesehatan, Gigi, Penglihatan
Lokasi : Jakarta Pusat