Lowongan Kerja Posisi Sales Planning Executive di Japan Tobacco International Indonesia
DESKRIPSI LOWONGAN KERJA
Responsibilities
Create and develop sales targets for the field operation team as well as responsible for formulating volume forecasts based on a Regional Calendar basis (AP/OL/LE). Close communication with the Sales Lead Team and respective stakeholders is needed to ensure the forecast is aligned with company objectives.
Develop sales performance analysis, insight, report, and give corrective recommendations needed to ensure sales deliverables based on company target
Responsible for developing supply & demand planning which align with historical sales, sales target, and production planning with goals to avoid OOS nationwide. It is achieved through close coordination with Demand Planning, Logistic, and Sales Operation to ensure product availability are well distributed in AO and Market.
Develop execution plans and analysis for the achievement of Brand Strategy objectives by assessing potential demand associated with new initiatives or corrective plans to improve portfolio performance. It is achieved through comprehensive discussion with Brand, Trade Planning, Strategic & Insight. Feedback from Sales Operations, as well as Management, is another factor to be considered to consolidate all of the information into an appropriate forecasted volume. Constant review and monitor the effectiveness of the new brand launch, line extension as well as trade program performance associated is needed. Multi-dimension analysis and close monitoring of market performance are required as summarizing trends and habits based on sales and retail audits.
Requirements
Bachelor's Degree in Engineering/Economics/Communications
Minimum of 3-4 years of experience in the same field preferably in a multinational FMCG company
Proficient in MS Excel and PPT
Knowledgeable in SAP, Bosnet, PowerBI, Nielsen Answer
With good interpersonal and communication skills
Informasi Tambahan Lowongan Kerja
Tingkat Pekerjaan : Pegawai (non-manajemen & non-supervisor)
Kualifikasi : Sarjana (S1), Diploma Pascasarjana, Gelar Professional, Magister (S2)
Pengalaman Kerja : 3 tahun
Jenis Pekerjaan : Penuh Waktu
Spesialisasi Pekerjaan : Penjualan / Pemasaran, Penjualan – Korporasi / 503, 142
Informasi perusahaan Pemberi Kerja, Japan Tobacco International Indonesia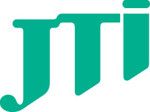 Japan Tobacco International is one of the leading international tobacco companies headquartered in Switzerland.
We make and sell some of the world's best-known brands including Winston, Camel and Mevius. With our 48,000 employees worldwide, we are working to grow our business for the long term. We are ambitious, and we care about our reputation. Our goal is to become the most successful and most respected tobacco company in the world.
Informasi Tambahan Perusahaan Japan Tobacco International Indonesia
Ukuran Perusahaan :
Waktu Proses Lamaran : 26 hari
Industri : Tembakau
Tunjangan dan Lain-lain : Asuransi kesehatan, Waktu regular, Senin – Jumat, We will provide uniform
Lokasi : Jakarta Raya