Lowongan Kerja Posisi PRODUCT MARKETING SPECIALIST di PT Sahabat Intim Plasindo
DESKRIPSI LOWONGAN KERJA
PRODUCT MARKETING EXECUTIVE (PME)
Job Description:
·      Analysis and evaluation of market and consumer trends
·      Analysis and evaluation of competitors and customers
·      Develop and evaluate pricing and promotional strategies
·      Conceptualize strategic initiatives and create campaigns for brand awareness in GT & MT
·      Ideation and execution of product planning, development, and marketing reflecting the market needs and upcoming trends
·      Research any market & industrial regulations and certifications, and follow through with the application process
·      Produce reliable actionable ideas and solutions to improve brand awareness and market share nationwide
Job Requirements:
·      Max. 40 years old, able to work full-time (Jakarta Barat)
·      Minimum 3-5 years of work experience in Product Strategy, Marketing, Branding, or similar.
·      Bachelor's Degree in Marketing, Management, or other closely related fields
·      Experienced with product planning, certification handling, developing promotional strategy, or trading is an advantage
·      Rich understanding of Indonesian consumer and retail market (B2B & B2C) as well as the manufacturing industry, preferably in the houseware/consumer goods industry
·      Possess highly analytical and critical thinking skills, strong ability to understand user insight and translate them into actionable strategy and plans
·      Possess good autonomy, planning, and collaboration skills
·      Result-oriented with a problem solver mindset
·      Responsible and can work well in a fast-paced environment
·      Experienced across the marketing mix, including launches, events, campaign development, and offline strategy.
·      Creative, passionate, and able to think out of the box
·      Proficient in Microsoft Office and comfortable with data, especially Excel.
Jika Anda memenuhi kriteria, mohon kirim data-data berikut ke email HRD kami:
▪ Nama lengkap
▪ Nomor HP (WhatsApp) & E-mail yang bisa dihubungi
▪ Foto
▪ Gaji Terakhir
▪ Resume/CV
▪ Portfolio
Ingat untuk menulis pada judul email dengan format ini: PME – (nama lengkap)
Informasi Tambahan Lowongan Kerja
Tingkat Pekerjaan : Pegawai (non-manajemen & non-supervisor)
Kualifikasi : Sarjana (S1)
Pengalaman Kerja : 1 tahun
Jenis Pekerjaan : Penuh Waktu
Spesialisasi Pekerjaan : Penjualan / Pemasaran, Pemasaran/Pengembangan Bisnis / 503, 139
Informasi perusahaan Pemberi Kerja, PT Sahabat Intim Plasindo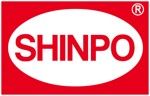 SHINPO is one of the leading manufacturers of plastic housewares and furniture in Indonesia. We aim to continuously expand our markets, create reliable and innovative products, and improve our business conduct to maintain the satisfaction of our customers.
Informasi Tambahan Perusahaan PT Sahabat Intim Plasindo
Ukuran Perusahaan : 201 – 500 pekerja
Waktu Proses Lamaran : 23 hari
Industri : Manufaktur/Produksi
Tunjangan dan Lain-lain : Asuransi kesehatan, Bisnis (contoh: Kemeja), Lunch, Monday – Saturday
Lokasi : Jakarta Barat