Lowongan Kerja Posisi PRIMARY MUSIC TEACHER di Bali Island School
DESKRIPSI LOWONGAN KERJA
We are looking for an experienced music teacher to be responsible for teaching music as part of the school curriculum. The music teacher will follow the guidelines as set out by the education department which includes the theory and practice of general music, singing and playing musical instruments. They should also prepare students for exams in music.
To be successful as a music teacher, you should create an enjoyable learning environment to inspire young minds and help them grow in appreciation of music. Ultimately, a top-notch music teacher should be skilled in playing musical instruments, planning concerts for student participation, and creating after school music clubs.
Job Description: 
A PYP Music Teacher should :
Deliver a full PYP Music Curriculum to students across the Primary Department (PS- Gr 5)
Be an outstanding classroom practitioner, using a mixture of innovative and traditional teaching methodologies to enable students to reach their musical potential.
Be able to demonstrate, as a minimum, basic classroom piano skills (strong keyboard proficiency is desirable)
Become familiar with the PYP curriculum guidelines and work towards their successful implementation.
Plan and prepare lessons in relation to individual students' needs and the PYP curriculum (liaising with grade level teams and the PYP Coordinator where appropriate)
Model lifelong learning and a lifelong love of music to students
Encourage  strong student engagement, agency and performance through music education within the PYP framework.
Have experience with music technology, and display a willingness to use this as a teaching tool
Encourage creative and critical thinking and expression of ideas
Evaluate and record student progress, ad provide feedback that is designed to motivate the students
To organize logistics for a performance during assembly, production or any musical event
Consistently show willingness to go above and beyond,  taking initiative and offering assistance where appropriate.
Inspiring and motivating students to extend themselves to after school music clubs.
Requirements : 
Bachelor's degree in music.
Licensed to teach as an academic. 
Minimum of  2 years' teaching experience.
Strong interpersonal and communication skills.
Informasi Tambahan Lowongan Kerja
Tingkat Pekerjaan : Pegawai (non-manajemen & non-supervisor)
Kualifikasi : Sarjana (S1)
Pengalaman Kerja : 2 tahun
Jenis Pekerjaan : Penuh Waktu
Spesialisasi Pekerjaan : Pendidikan/Pelatihan, Pendidikan / 507, 105
Informasi perusahaan Pemberi Kerja, Bali Island School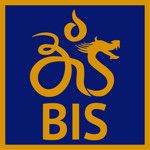 BIS the oldest and most prestigious international school in Bali, it is a leading IB school, recognised world wide. Our thinking: just because you've made the move to tropical paradise, doesn't mean you can't still give your child the world-class education he or she deserves. At BIS you get the best of both worlds, all wrapped up in a small community environment where everybody knows and cares about your child.
BIS offers all three IB programmes – PYP, MYP & DP – in classes from Pre-School to Kindergarten all the way through to Grade 12 Graduation. BIS is WASC-accredited, recognised by the Council of International Schools and loved by students, teachers and parents alike.
Informasi Tambahan Perusahaan Bali Island School
Ukuran Perusahaan : 51 – 200 pekerja
Waktu Proses Lamaran :
Industri : Pendidikan
Tunjangan dan Lain-lain : Tip, Asuransi kesehatan, Waktu regular, Senin – Jumat, Formil (contoh: Kemeja + Dasi)
Lokasi : Denpasar