Lowongan Kerja Posisi PPN Tax Analyst Officer di PT Sinarmas Sentra Cipta (PT SSC)
DESKRIPSI LOWONGAN KERJA
Job Requirements :
Prepare all tax documents (e.g. VAT data from e-faktur, withholding and employee data from e-SPT) for creation of payment request to be furtherly processed by invoice team
Prepare and submit VAT Return
Pay self-assess VAT (for off-shore services) and collect / maintain COD
Accelerate VAT Refund Request to be submitted by M+30 days with complete and valid Faktur Pajak
Prepare tax return calculation for non-permanent employees to be consoled with HR Team
Issue e-Faktur for any VAT-able Sales by uploading Tax Invoice Data to DGT system, including maintain and request new e-Faktur serial number to Tax Office
Prepare and submit monthly tax return (WHT Art 23/26, 4(2), 15, Installment Art 25)
Prepare and process tax payment for tax return, tax assessment letter, and other tax using e-Billing in DGT website.
Prepare and submit Annual Corp Income Tax Return, including collect Prepaid Tax
Provide tax return data for Tax Group Strategy & Policy (e.g. VAT Report, CTR Report, Fiscal Position, Installment Art 25, Tax Calculation)Generate, review and validate all tax reports as required
Ensure a timely submission of tax reports and manage tax reports database completeness
Perform tax filling activities
Prepare and Review Promotion Expense & Entertainment List (DS template)
Job Requirements :
Minimal Bachelor Degree in Accounting
Having minimum 2 years of working experience as Transactional Tax
Having Brevet A/B
Having experience in PPN Tax Analyst
Fluent in English, can speak Mandarin could be an advantages
Willing to be located in Head Office 
"Our company has never levied any fees for the recruitment process nor has it required to order tickets and accommodation through a certain travel agent or certain person"
Informasi Tambahan Lowongan Kerja
Tingkat Pekerjaan : Pegawai (non-manajemen & non-supervisor)
Kualifikasi : Sarjana (S1)
Pengalaman Kerja : 2 tahun
Jenis Pekerjaan : Penuh Waktu
Spesialisasi Pekerjaan : Akuntansi / Keuangan, Audit & Pajak / 501, 130
Informasi perusahaan Pemberi Kerja, PT Sinarmas Sentra Cipta (PT SSC)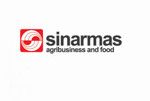 About us
Since 2016, PT SMART Tbk began the transformation journey to become a world class seed-to-shelf integrated palm oil company by promoting efficiency, productivity, quality and sustainable growth throughout the entire value chain.  PT Sinarmas Sentra Cipta (SSC) was established to support and execute the transformation agenda.
At PT SSC, we provide Finance, HR, Procurement business and IT shared services for business entities under PT SMART Tbk.  We leverage on digital innovations, robotics and process standardization to support our Group business growth.
We invite you to join us and become an integral part of our team.  You will be working with like-minded people, grow together and experience an exciting journey of transformation.

Informasi Tambahan Perusahaan PT Sinarmas Sentra Cipta (PT SSC)
Ukuran Perusahaan : Lebih dari 5000 pekerja
Waktu Proses Lamaran : 26 hari
Industri : Agrikultural/Perkebunan/Peternakan Unggas/Perikanan
Tunjangan dan Lain-lain : Asuransi kesehatan, Penglihatan, Waktu regular, Senin – Jumat, Bisnis (contoh: Kemeja)
Lokasi : Jakarta Raya