Lowongan Kerja Posisi Partner Executive – Bali Based di PT Pagoda Karya Abadi
DESKRIPSI LOWONGAN KERJA
Partner Executive – Bali Based
Apply Now Bali, Indonesia
About Agoda 
Agoda is an online travel booking platform for accommodations, flights, and more. We build and deploy cutting-edge technology that connects travelers with more than 2.5 million accommodations globally. Based in Asia and part of Booking Holdings, our 6,000+ employees representing 90+ nationalities foster a work environment rich in diversity, creativity, and collaboration. We innovate through a culture of experimentation and ownership, enhancing the ability for our customers to experience the world.
The Opportunity: 
As Partner Executive your key objective is growing the coverage and quality of Agoda's supply network. Along with your team, you take care of a portfolio of high growth supply partners and assist in partnership related functions at scale. 
In this role, you'll get to:  
Contact high growth supply partners to highlight revenue growth opportunities and maximize value 
Encourage program participation through focused project sprints 
Communicate efficiently with partners through various communication methods including phone, email, messaging and webinars 
Use data and dashboards to prioritize tasks  
Train and inform partners on our technologies, tools and models 
Prioritize daily tasks, monitor results and track progress in internal systems 
Respond to partners requests in a timely and effective manner  
What you'll need to succeed: 
Minimum 2 years' experience working in business development or execution role 
Demonstrates basic computer skills    
Analytical skills desired 
Analytical and proven track record in using data to drive achievements and make decisions
Intellectual curiosity 
Autonomous and result driven (history of achieving ambitious targets) 
Ability to work under pressure in a competitive industry/rapidly changing environment 
Strong communication and interpersonal skills, is able to have minimum of 10 meaningful conversations with partners per day 
Ability to work in a highly dynamic environment and is open to change in responsibilities, workflows, as needed by the business 
Able to support Indonesia market and following the business hours & public holidays in Indonesia
Fluency in Bahasa Indonesia language 
#bali #jakarta #bandung #BD #MRKT #PR #SALE #2 #3 #4 #LI-KR1 
Equal Opportunity Employer 
At Agoda, we pride ourselves on being a company represented by people of all different backgrounds and orientations. We prioritize attracting diverse talent and cultivating an inclusive environment that encourages collaboration and innovation. Employment at Agoda is based solely on a person's merit and qualifications. We are committed to providing equal employment opportunity regardless of sex, age, race, color, national origin, religion, marital status, pregnancy, sexual orientation, gender identity, disability, citizenship, veteran or military status, and other legally protected characteristics.
We will keep your application on file so that we can consider you for future vacancies and you can always ask to have your details removed from the file. For more details please read our privacy policy.
To all recruitment agencies: Agoda does not accept third party resumes. Please do not send resumes to our jobs alias, Agoda employees or any other organization location. Agoda is not responsible for any fees related to unsolicited resumes.
–
Informasi Kriteria Lowongan Kerja
Tingkat Pekerjaan : Tidak Terspesifikasi
Kualifikasi : Tidak terspesifikasi
Pengalaman Kerja :
Jenis Pekerjaan :
Spesialisasi Pekerjaan : Penjualan / Pemasaran, Pemasaran/Pengembangan Bisnis / 503, 139
Informasi perusahaan Pemberi Kerja, PT Pagoda Karya Abadi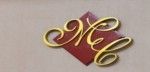 PT. PAGODA KARYA ABADI adalah perusahaan pengembang MOUNT CARMEL MEMORIAL PARK , yang didirikan pada tanggal 9 Juli 2005 di Kotamadya Semarang, Provinsi Jawa Tengah. Atas berkah, dan rahmat Tuhan YME, pada tanggal 4 Mei 2006 pembangunan MOUNT CARMEL MEMORIAL PARK di Kabupaten Semarang, Provinsi Jawa Tengah, di mulai dengan ditandai peletakan batu pertama oleh seluruh direksi, komisaris, dan pemegang saham PT. PAGODA KARYA ABADI.
Sebagai member dari International Cemetery Cremation Funeral Association (ICCFA) sejak 2006, PT.PAGODA KARYA ABADI mengelola MOUNT CARMEL MEMORIAL PARK secara modern dan professional. PT.PAGODA KARYA ABADI memberikan Sertifikat Kepemilikan Lahan Makam kepada konsumen, sebagai bukti MOUNT CARMEL MEMORIAL PARK berdiri di atas tanah yang bersertifikat, dan memiliki perizinan lengkap yang sesuai dengan sebuah konsep taman pemakaman modern.

Informasi Tambahan Perusahaan PT Pagoda Karya Abadi
Ukuran Perusahaan : 1- 50 pekerja
Waktu Proses Lamaran :
Industri : Bahan Kimia/Pupuk/Pestisida
Tunjangan dan Lain-lain : Asuransi kesehatan, Bisnis (contoh: Kemeja)
Lokasi : Bali