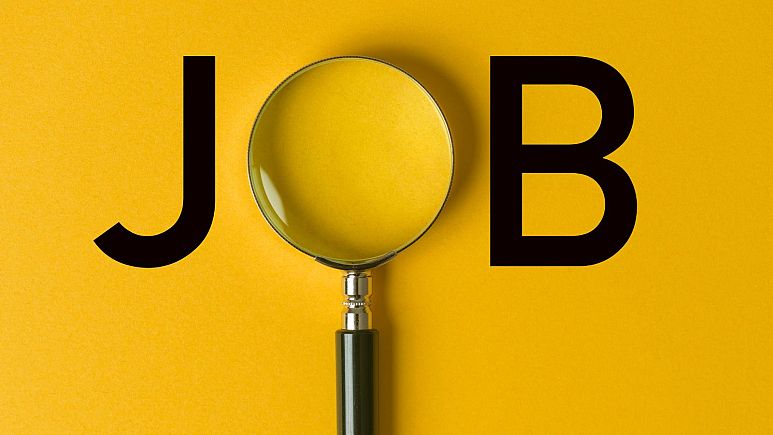 Lowongan Kerja Posisi Part-time Lecturer in Artificial Intelligence di PT Raffles Design Institute
DESKRIPSI LOWONGAN KERJA
Key responsibilities and accountabilities:
Monitor and endeavor to maintain high student morale and motivation at all times, both in the Employee's specific classes and the College in general.
Work as necessary to achieve the successful day-to-day operation of classes and the maximum progress of students under the responsibility of the Employee.
Assist in maintaining general College discipline and the overall operational stability, integrity and professional image of the College.
Monitor and enforce student attendance and punctuality.
Counsel individual students regarding attendance, punctuality, academic progress, professional development, and behavior as required and in cooperation with the Programme Director, Student and Administration Services Manager, and Principal.
Liaise with parents or employers if necessary and appropriate and provide both informal and formal College reports as required.
Maintain accurate and up-to-date records
Advise/ notify the Programme Director or Student and Administration Student Services Manager on any matter of which you are aware which relates either directly or indirectly to your teaching position, College programmes and/ or curriculum, College equipment, students, or general College matters.
Maintain confidentiality in matters relating to individual students. Student matters are considered to be confidential and are to be discussed on a professional basis with senior staff only (Programme Director, Principal, College Director, Student and Administration Services Manager). Student matters of a confidential, personal, or sensitive nature are not to be a general topic of discussion between staff.
Assist with College promotional activities (Open House, Trade Shows, Education Fairs, etc.) as proposed by the College, both in and out of normal College hours
Be available to students outside normal class hours for questions and individual consultant for a reasonable period of time each week. Times can be set in conjunction with the Programme Director.
Be diligent in conducting of classes. The Employee will be punctual for classes and other activities, ensure complete class sessions according to course schedules and notify the College (except in emergencies) as early as possible with respect to absences
Abide by the College's Policies and Procedures.
Teaching between 25 to 30 hours per week at our College, and accomplish all duties relating to this task, including the preparation of courses, setting of exams, grading, and the evaluation of educative performance.
Requirements:
Bachelor's Degree in Artificial Intelligence, Computer Science or any equivalent fields from a recognized academic institution.
More than 5 years' industry experience with creditable portfolio.
Preferably more than with 3-4 years lecturing experience in Artificial Intelligence or any relevant areas of study.
Dynamic and enthusiastic, with an interest to nurture students and to help them achieve their potential
Creative with an ability to adapt a multi-cultural setting with strong interpersonal skills and an ability to handle students of different nationalities.
 KPI:
To attain at least 3.2 score on student learning experience.
To attain at least 3.2 score of the quality delivery of the module.
To attain at least 3.2 score for teaching effectiveness.
To attain at least 3.2 overall score for TEVAL.
To ensure 85% of academic progression.
To organize at least one relevant field trip for their teaching module.
Informasi Tambahan Lowongan Kerja
Tingkat Pekerjaan : Pegawai (non-manajemen & non-supervisor)
Kualifikasi : Sarjana (S1)
Pengalaman Kerja : 5 tahun
Jenis Pekerjaan : Paruh Waktu
Spesialisasi Pekerjaan : Pendidikan/Pelatihan, Pendidikan / 507, 105
Informasi perusahaan Pemberi Kerja, PT Raffles Design Institute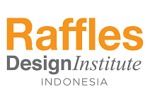 Raffles Education Corporation ("RafflesEducation" or "the Group") is the premier education Group. Since establishing its first college in Singapore in 1990, the Group has grown to operate 18 colleges and universities in 13 cities across 11 countries in Asia-Pacific and Europe: Cambodia, India, Indonesia, Italy, Malaysia, Mongolia, Saudi Arabia, Singapore, Switzerland, Thailand and The People's Republic of China.
Informasi Tambahan Perusahaan PT Raffles Design Institute
Ukuran Perusahaan : 51 – 200 pekerja
Waktu Proses Lamaran : 28 hari
Industri : Pendidikan
Tunjangan dan Lain-lain : Tip, Waktu regular, Senin – Jumat, Bisnis (contoh: Kemeja)
Lokasi : Jakarta Raya