Syarat – Syarat Melamar Kerja di Posisi Music School Manager di Perusahaan Company Confidential
Batasan Usia Pelamar
antara 23 tahun s.d. 40 tahun.
Syarat Jenis Kelamin Pelamar
Wanita
Educational Background:
Bachelor's degree in Music, Arts Administration, Business, or a related field.
Experience:
Minimum of 3 years of experience in music education or arts administration.
Proven experience in a managerial or supervisory role.
Musical Proficiency:
Strong musical background and understanding of various music genres.
Ability to communicate effectively with music instructors and students.
Administrative Skills:
Proficient in organizational and administrative tasks.
Experience in budget management and financial reporting.
Social Media and Marketing:
Demonstrated experience in social media management and digital marketing.
Knowledge of trends and best practices in online marketing.
Interpersonal Skills:
Excellent communication and interpersonal skills.
Ability to build and maintain positive relationships with staff, students, and the community.
Leadership Skills:
Strong leadership and decision-making abilities.
Proven experience in team management and development.
Pengalaman Kerja minimal 24
Tanggung Jawab
Job Summary:

Daya Medika Pratama has a sister company , Amuya Kawai Music School in Kemayoran Jakarta Pusat. We are seeking an experienced and passionate Music School Manager to oversee the day-to-day operations of our music school. The ideal candidate will possess a bit understanding of music, strong administrative skills, and the ability to leverage social media for marketing and community engagement.
Job Description
Administrative Management:
Manage daily operations, including scheduling, student enrollment, and staff coordination.
Oversee budgeting, financial reporting, and resource allocation.
Ensure compliance with relevant regulations and policies.
Music Program Oversight:
Coordinate with music instructors to develop and maintain high-quality music programs.
Facilitate student assessments and recitals.
Foster a positive and motivating learning environment.
Social Media and Marketing:
Develop and implement social media strategies to promote the music school.
Create engaging content to attract new students and build community relationships.
Monitor and respond to online inquiries and reviews.
Staff Management:
Recruit, train, and supervise music instructors and administrative staff.
Conduct performance evaluations and provide feedback.
Foster a collaborative and supportive team culture.
Community Engagement:
Cultivate relationships with local schools, community organizations, and businesses.
Organize and participate in community events to showcase the music school.
KISARAN GAJI
IDR 4.000.000 – 6.000.000
Company Profile  Company Confidential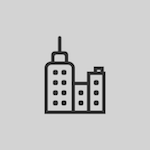 Perusahaan Company Confidential memiliki pekerja dengan jumlah 50-100 pekerja, Gaji untuk pekerja baru saat ini adalah sekitar 4 sampai 6 juta. Perusahaan yang terletak di Bandung ini terus berkembang dan mengundang Anda untuk bergabung dan menjadi keluarga besar Perusahaan ini.
Kategori Perusahaan ini adalah :
Billing Company Name : Company Confidential
Billing Company Address : Graha Kana Lantai 1, Jalan Angkasa I Blok B16 Kav 4, Kemayoran, Jakpus
Alamat Perusahaan Company Confidential
Alamat : Graha Kana Lantai 1, Jalan Angkasa I Blok B16 Kav 4, Kemayoran, Jakpus
Telepon : (021) 65866335-9
Fax :
Email : hendrasd@dayaindosa.com
Website :
Jika Anda merasa memenuhi syarat dan Gaji yang ditawarkan yaitu IDR 4.000.000 – 6.000.000 cocok buat Anda, segera kirimkan lamaran ke e-mail hendrasd@dayaindosa.com dengan Surat Lamaran yang baik dan CV yang lengkap sebelum penawaran di tutup pada 2024-01-14.
Saat Postingan ini saya tulis sudah ada setidaknya 0 Lamaran yang masuk, artinya minimal ada 0 saingan yang memperebutkan posisi ini, persiapkan diri Anda dengan membuat CV yang baik dan berdoa yang khusuk kepada Tuhan Yang Maha Esa agar Anda yang diterima.