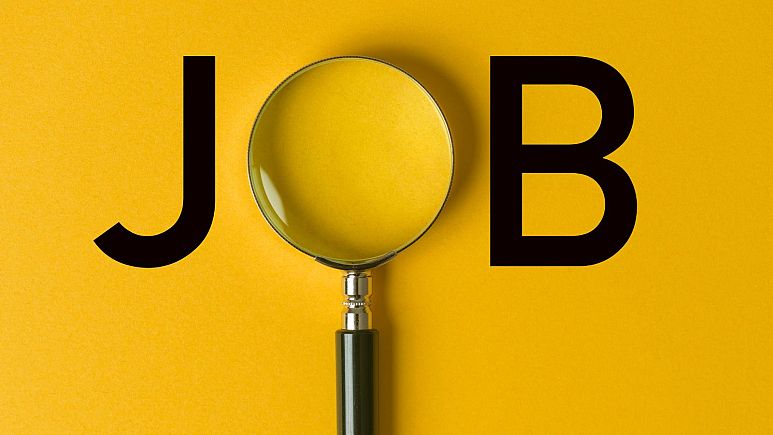 Lowongan Kerja Posisi MS Engineer (L1) di PT NTT Data Indonesia
DESKRIPSI LOWONGAN KERJA
NTT is a leading global IT solutions and services organisation that brings together people, data and things to create a better and more sustainable future.
In today's 'iNTTerconnected' world, connections matter more now than ever. By bringing together talented people, world-class technology partners and emerging innovators, we help our clients solve some of the world's most significant technological, business and societal challenges.
With people at the heart of our success, NTT is committed to attracting and growing the best talent and providing an environment where everyone feels they can belong and their contribution matters.
Want to be a part of our team?
Provides technical support to field engineers, technicians, and product support personnel who are diagnosing, troubleshooting, repairing, and debugging complex electro/mechanical equipment, computer systems, complex software, or networked and/or wireless systems.
Responds to situations where first-line product support has failed to isolate or fix problems in malfunctioning equipment or software. Reports design, reliability, and maintenance problems or bugs to design engineering/software engineering. May be involved in customer installation and training.
Provides support to customers/users where the product is highly technical or sophisticated in nature.
Working at NTT:
The MS Engineer is responsible for providing a service to clients by proactively identifying and resolving technical incidents and problems. Through preemptive service incident and resolution activities, as well as product reviews, operational improvements, operational practices, and quality assurance this role will maintain a high level of service to clients. Their primary objective is to ensure zero missed service level agreement (SLA) conditions .The MS Engineer s responsible for managing tickets of low to high complexity.
Key Roles and Responsibilities:
Ensure that assigned infrastructure at the client site is configured, installed, tested, and operational
Perform necessary checks, apply monitoring tools and respond to alerts
Identify problems and errors prior to or when it occurs and log all such incidents in a timely manner with the required level of detail
Assist in analyzing, assigning, and escalating support calls
Investigate third line support calls assigned and identify the root cause of incidents and problems
Report and escalate issues to 3rd party vendors if necessary
Provide onsite technical support to clients and provide field engineering services to clients
Conduct a monthly random review of incidents and service requests, analyze and recommend improvement in quality
Provide continuous feedback to clients and affected parties and update all systems and/or portals as prescribed by NTT
Proactively identify opportunities for work optimization including opportunities for automation of work
Knowledge, Skills, and Attributes:
Ability to communicate and work across different cultures and social groups
Ability to plan activities and projects well in advance, and takes into account possible changing circumstances
Ability to maintain a positive outlook at work
Ability to work well in a pressurized environment
Ability to work hard and put in longer hours when it is necessary
Ability to apply active listening techniques such as paraphrasing the message to confirm understanding, probing for further relevant information, and refraining from interrupting
Ability to adapt to changing circumstances
Ability to place clients at the forefront of all interactions, understanding their requirements, and creating a positive client experience throughout the total client journey
Academic Qualifications:
Advanced diploma, degree, or relevant qualification in IT/Computing (or demonstrated equivalent work experience)
Required Experience:
Demonstrated work experience
Demonstrated experience required in Engineering function within a medium to large ICT organization
Demonstrated experience of Managed Services
Demonstrated working knowledge of ITIL processes
Demonstrated experience working with vendors and/or 3rd parties
What will make you a good fit for the role?
Join our growing global team and accelerate your career with us. Apply today.
A career at NTT means:
Being part of a global pioneer – where you gain exposure to our Fortune 500 clients and world-leading global technology partners and work with a network of over 40,000 smart and diverse colleagues across 57 countries, delivering services in over 200 countries.
Being at the forefront of cutting-edge technology – backed with a 150-year heritage of using technology for good. With 40% of the world's internet traffic running on our network and where Emoji were first invented, you can be proud of the group's many new 'firsts'.
Making a difference – by doing meaningful work that helps to shape the future for our clients, and across industries and communities around the world.
Being your best self – in a progressive 'Connected Working' environment that promotes flexibility, connection and wellbeing. Where diversity and different perspectives are embraced to ensure equal opportunities for all.
Having ongoing opportunities to own and develop your career – with a personal and professional development plan and access to the broadest learning offerings in the industry.
Informasi Tambahan Lowongan Kerja
Tingkat Pekerjaan : Pegawai (non-manajemen & non-supervisor)
Kualifikasi : Sarjana (S1)
Pengalaman Kerja : 1 tahun
Jenis Pekerjaan : Penuh Waktu
Spesialisasi Pekerjaan : Komputer/Teknologi Informasi, IT-Admin Jaringan/Sistem/Database / 508, 193
Informasi perusahaan Pemberi Kerja, PT NTT Data Indonesia

NTT Group is one of the 50 largest companies in the world, specializing in IT & Telecommunications with JPY10.3 trillion sales (FY2010).
NTT DATA is the IT solutions arm among major NTT Group companies, specializing in providing IT solutions and systems integration services.
Our domestic and overseas companies are working in concert to construct the necessary support structure as quickly as possible in our transition from our previous role as a systems creator into a genuine global business partner that is leading the way to international business success.
With globally proven best practices, NTT DATA Group provides its clients with world-class solutions. Our vast experience in end-to-end solutions for diverse industries, on many different platforms, allows us to deliver measurable results that meet or exceed every expectation. Thanks to our knowledge and expertise with proven onsite, offsite and offshore methodologies and execution processes, we have established our leadership in the marketplace.
Informasi Tambahan Perusahaan PT NTT Data Indonesia
Ukuran Perusahaan : 51 – 200 pekerja
Waktu Proses Lamaran :
Industri : Komputer/Teknik Informatika (Perangkat Lunak)
Tunjangan dan Lain-lain : Asuransi Gigi, Tip, Asuransi kesehatan, Waktu regular, Senin – Jumat, Bisnis (contoh: Kemeja), Career, Training & Development, Etc
Lokasi : Jakarta Selatan