Lowongan Kerja Posisi Molecular Biologist di PT Formulatrix Indonesia
DESKRIPSI LOWONGAN KERJA
Job Description :
Designing and performing qPCR and digital PCR experiments in the wet lab.
Determining reagents for long-term production.
Assisting in developing techniques for adding chemistry to the consumable.
Providing technical support to users via email, telephone, or in-person site visits.
Assessing product usability and function to provide feedback to the engineering team.
 Requirements :
Candidate must possess at least a Bachelor's Degree in Molecular Biology or Biochemistry (or equivalent).
At least 1 year of working experience in the laboratory (genomics preferred).
Have a comprehensive knowledge of the principles and applications of qPCR and digital PCR.
Have a working knowledge of DNA/RNA extraction and purification.
Excellent problem-solving and troubleshooting abilities.
Have the ability to manage scheduling and workload with an awareness of strategic goals.
Excellent communication in English both oral & written.
Applicants must be willing to work in Salatiga.
Informasi Tambahan Lowongan Kerja
Tingkat Pekerjaan : Pegawai (non-manajemen & non-supervisor)
Kualifikasi : Sarjana (S1)
Pengalaman Kerja : 1 tahun
Jenis Pekerjaan : Penuh Waktu
Spesialisasi Pekerjaan : Sains, Bioteknologi / 512, 182
Informasi perusahaan Pemberi Kerja, PT Formulatrix Indonesia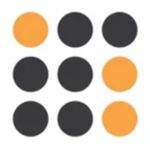 Formulatrix is committed to providing the life science community with the most innovative robotic automation equipment and software on the market. Our team doesn't simply upgrade the systems everyone else is making – we reinvent the technology, producing the smartest, fastest, and most efficient imagers and liquid handlers available.
Since its inception in 2002, Formulatrix has grown from a one-person enterprise with a single product into an international company with a line of imagers, software, and liquid handlers that all fifteen of the top pharmaceutical companies use in their research. We continue to expand our reach into new markets with products like the Tempest, a high-throughput dispenser with many applications to a broad range of industries.
We think that developing top-notch laboratory equipment is congruent with having fun! At Formulatrix we have a casual dress code, an open-door environment, and even grill-outs every Friday of the summer. We think a positive attitude goes a long way to meet project deadlines and deliver quality support.
Most of all, we aim to convert our customers into loyal clients through the quality of our products and customer service. Our imagers run nightly diagnostics and send us summary emails every morning, alerting us when equipment needs maintenance before the user is even aware of an issue. We believe that if we make excellent products that outstrip the competition and commit to full product support, we will continue to expand our influence as a world leader in protein crystallization and liquid handling.
History
Formulatrix was established in 2002 to provide protein crystallization automation solutions. Since then, we've started developing the next generation of liquid handlers using microfluidic technology. Headquartered in Waltham, Massachusetts, we supply software and robotic automation solutions to leading pharmaceutical companies and academic research institutions around the world. Our team works tirelessly to provide the best products in the industry with support that is second to none.

Informasi Tambahan Perusahaan PT Formulatrix Indonesia
Ukuran Perusahaan : 501 – 1000 pekerja
Waktu Proses Lamaran : 5 hari
Industri : Manufaktur/Produksi
Tunjangan dan Lain-lain : Asuransi Gigi, Asuransi kesehatan, Waktu regular, Senin – Jumat, Kasual (contoh: Kaos), Bonus, Profit Sharing, BPJS Ketenagakerjaan, BPJS Kesehatan, Flexible work hours
Lokasi : Salatiga