Lowongan Kerja Posisi Marketing Operation Intern – 2023 Start di Bytedance Inc
DESKRIPSI LOWONGAN KERJA
Marketing Operation Intern – 2023 Start
Jakarta Intern Marketing 2023 Off-cycle Intern Job ID: A224209
Responsibilities
About TikTok TikTok is the leading destination for short-form mobile video. Our mission is to inspire creativity and bring joy. TikTok has global offices including Los Angeles, New York, London, Paris, Berlin, Dubai, Singapore, Jakarta, Seoul and Tokyo. Why Join Us At TikTok, our people are humble, intelligent, compassionate and creative. We create to inspire – for you, for us, and for more than 1 billion users on our platform. We lead with curiosity and aim for the highest, never shying away from taking calculated risks and embracing ambiguity as it comes. Here, the opportunities are limitless for those who dare to pursue bold ideas that exist just beyond the boundary of possibility. Join us and make impact happen with a career at TikTok. The Marketing team at TikTok is on the mission to create a exciting and meaningful brand experience for both company and our beloved short-video platform users. We are looking for talented individuals to join us for an internship in 2023. Internships at TikTok aim to offer students industry exposure and hands-on experience. Watch your ambitions become reality as your inspiration brings infinite opportunities at TikTok. Successful candidates must be able to commit to the following internship cycle below: 1. Off-cycle Internship – Starting 22 May 2023 or 21 November 2023 We will prioritize candidates who are able to commit in either internship period. Please state your availability clearly in your resume (Start date, End date). Candidates can apply to a maximum of two positions and will be considered for jobs in the order you apply. The application limit is applicable to TikTok and its affiliates' jobs globally. Applications will be reviewed on a rolling basis – we encourage you to apply early. Responsibilities 1. Assist with the day-to-day operational needs of the marketing department 2. Assist to research on local market trends and culture; viral contents, latest celebrity updates and trending news 3. Assist in campaign ideation and execution to support overall marketing plans 4. Assist in campaign report, data collection & analysis. 5. Assist in communication internally and externally, including collaboration with XFN stakeholders, coordination with creators, agencies, and brand partners.
Qualifications
1. Undergraduate who is currently pursuing a bachelor's degree in Marketing, Communications or related field. 2. Fluent in English. 3. Able to work full time (Monday – Friday, 9 AM – 5 PM) 4. Familiarity with TikTok ecosystem, latest local trend, and social media influencers. 5. Eager to learn skills across a variety of marketing specialties. 6. Excellent written and communication skill. 7. Comfortable working in a highly collaborative environment and ability to work independently and proactively. 8. Prior experience in marketing, communication or operation role is preferable. 9. Proficiency with Photoshop, InDesign and other design software is preferable. TikTok is committed to creating an inclusive space where employees are valued for their skills, experiences, and unique perspectives. Our platform connects people from across the globe and so does our workplace. At TikTok, our mission is to inspire creativity and bring joy. To achieve that goal, we are committed to celebrating our diverse voices and to creating an environment that reflects the many communities we reach. We are passionate about this and hope you are too. By submitting an application for this role, you accept and agree to our global applicant privacy policy, which may be accessed here: *************** For TikTok If you have any questions, please reach out to us at ***************@tiktok.com
–
Informasi Tambahan Lowongan Kerja
Tingkat Pekerjaan : Tidak Terspesifikasi
Kualifikasi : Tidak terspesifikasi
Pengalaman Kerja :
Jenis Pekerjaan :
Spesialisasi Pekerjaan : Penjualan / Pemasaran, Pemasaran/Pengembangan Bisnis / 503, 139
Informasi perusahaan Pemberi Kerja, Bytedance Inc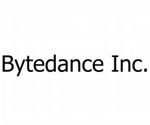 Founded in March 2012, Beijing Bytedance Technology Co., Ltd. is the leading mobile internet company dedicated to connecting information with people. Spearheading in the development of intelligent recommendation engine, Bytedance helps content creators distribute their work to interested individuals. Engineers use the technology of machine learning and data mining to recommend the most relevant content for users.
Informasi Tambahan Perusahaan Bytedance Inc
Ukuran Perusahaan : 501 – 1000 pekerja
Waktu Proses Lamaran :
Industri : Komputer/Teknik Informatika (Perangkat Keras)
Tunjangan dan Lain-lain : Waktu regular, Senin – Jumat, Kasual (contoh: Kaos)
Lokasi : Jakarta Raya