Lowongan Kerja Posisi KOL Specialist di PT Polindo Utama
DESKRIPSI LOWONGAN KERJA
Our Requirements;
Candidate must possess at least Bachelor's Degree's in Business Management, Public Relation or other majors according to requirements
Minimum have 7 years experience to the related position
Fluent in English is a Must.
Active in social media and up to date with current trends
Creative and proactive in identifying content trends and proposing executions
Having an interest in influencers/ artists on social media
Excellent multitasking skills, communication skills, attention to details
Familiar with the digital campaign and KOL relation
Able to adapt to a fast-paced environment
Informasi Tambahan Lowongan Kerja
Tingkat Pekerjaan : Pegawai (non-manajemen & non-supervisor)
Kualifikasi : Sarjana (S1)
Pengalaman Kerja : 7 tahun
Jenis Pekerjaan : Kontrak
Spesialisasi Pekerjaan : Penjualan / Pemasaran, Pemasaran/Pengembangan Bisnis / 503, 139
Informasi perusahaan Pemberi Kerja, PT Polindo Utama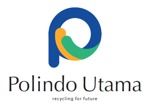 Kami menghimbau agar Anda berhati-hati saat melamar  pekerjaan dengan selalu memastikan iklan lowongan tersebut sesuai dengan profil perusahaannya.
Waspadalah jika Anda menemukan hal-hal di bawah ini :
Polindo Utama tidak pernah memungut biaya apapun dalam proses rekrutmen.
Polindo Utama tidak pernah bekerja sama dengan travel agent / biro perjalanan tertentu dalam proses  rekrutmen.
Apabila Anda diminta untuk membayar sejumlah uang dalam bentuk pembayaran tiket pesawat dan hotel atau  akomodasi lainnya agar diabaikan.
Apabila ada Panggilan wawancara di lokasi yang tidak sesuai dengan iklan yang tertera pada iklan lowongan.
Jangan memberikan data pribadi atau data keuangan Anda kepada siapapun.
________________________________________________________________________________
Polindo Utama was established in 2005 as a response to the growing global momentum for recycled plastic materials. The company has quickly expanded to become the leading manufacturer of recycled polyester chips and PET flakes in Indonesia and the only company in its sector to have gained the ISO 9001:2008 Quality Management System Certification. Polindo Utama continuously focuses on upgrading the quality of its products which are used in a wide range of industries including textiles and bottling as well as high grade food packaging.
At the core of the business is the focus on ensuring the highest standards in the quality control of raw source materials through the employment of manual sorting. Environmental efficiency in the manufacturing process itself is also strongly adhered to as the only manufacturer in the sector to have water treatment facilities. The company is also preparing to receive the 'Green Label' for use on its products which certifies that they are fully recyclable. Ensuring compliance with the most stringent international standards for its products and work environment has allowed the company to consistently meet the needs of customers in North America, Europe, the Middle East and China in addition to the domestic market.
Polindo Utama remains responsive and reactive to global industry trends within the plastic and plastic product industry. For the future, the company will continue to build on its expertise to provide higher value added products and extend its product portfolio to encompass finished goods derived from environmentally friendly, recycled plastic materials.
Informasi Tambahan Perusahaan PT Polindo Utama
Ukuran Perusahaan : 201 – 500 pekerja
Waktu Proses Lamaran : 23 hari
Industri : Manufaktur/Produksi
Tunjangan dan Lain-lain : Asuransi kesehatan, Waktu regular, Senin – Jumat, Bisnis (contoh: Kemeja)
Lokasi : Tangerang