Lowongan Kerja Posisi Key Account Representative Specialty Central Java di Akzo Nobel (Indonesia)
DESKRIPSI LOWONGAN KERJA
1. Fully accountable in executing Sell Out activities and working together with Market Development Officer (MDO) in executing Offtake activities in his/her respective areas for adjacent category.
a. Drive data gathering in his/her respective territories to get market insight and competitors activities
b. Report the market insight to Sales Manager Specialty and propose some local modification for Sell Out and Offtake promotion programs.
c. Monitor the execution of Sell Out and Offtake promotion programs
d. Lead coordination meeting with stake holder of Sell Out and Offtake promotion programs
e. Deploy sales force to support the implementation of Sell Out and Offtake promotion programs
f. Evaluate the implementation of national and local Sell Out and Offtake promotion programs (demand generation)
2. Develop and establish new channel / outlet through adjacent category market potential.
a. Analyze the condition of the area to determine the best distributor coverage according to the potential of the adjacent category.
b. Establish business relationship with wood market potential customer (Wood Workshops, wood coating special store, etc)
c. Deploy NOO program and strategy to distributors, review and analyze the result
3. Maintain day to day and direct contact with distributors in his/ her respective area, representing AkzoNobel in a professional manner to achieve target sales volume and value and all other Sales KPI's within set policies to support the achievement of company's goals and objectives, For adjacent category.
d. Analyze historical sales performance for his/ her respective area, review distributors performance to develop action plan for his/her area.
e. Communicate to distributor on target coverage, stock level, credit limit, TOP, etc.
f. Analyze and lead day to day sales review with distributor to ensure the achievement of all target KPI for distributors (coverage, stock level, credit limit, TOP, etc).
g. Execute required action within his/her authority
h. Report the distributor achievement to Sales Manager Specialty
4. Responsible to improve Distributors Salesmen Representative (DSR) skill and capabilities:
a. Effectively engage and work closely with DSR team
b. Assess the gap between expected performance and capabilities of his/her DSR 
c. Provide input to Retail Sales Manager on the training requirement for his/her respective DSR team.
d. Provide training on Basic Call Procedure (BCP), Product Knowledge as well as field coaching to increase DSR productivity.
e. Monitor the execution of DSR training requirement.
5. Ensure customer retention and acquisition for Adjacent category
a. Manage customer portfolio and pipeline
b. Create partnerships with customers to proactively grow the category, share of wallet
c. Take ownership of queries and complaints to ensure resolution on behalf of the customer within agreed deadlines 
6. To collect data for territory understanding and key account management.
a. Gather detail information on territory understanding, i.e. market segmentation, product availability, competitor activities and share.
b. Complete key account and outlet profile
c. Analyse the data gathered and send report to Sales Manager Specialty to give better understanding on local market situation
d. Provide input in developing the trade promotion programs to maximize the impact
Relevant experience:
2 years in sales work experience (retail business), building material industry will be an advantage
Personal characteristics & behaviors:
– Good analytical thinking 
– Strong in selling skill and territorial management.
– Good interpersonal skill and independent
– Good coordination skill in developing DSR and DC
– Capability for problem solving and strong can do spirit.
– Excellence in execution skill and mind-set
Educational qualifications:
Diploma degree from any discipline.
Informasi Tambahan Lowongan Kerja
Tingkat Pekerjaan : Lulusan baru/Pengalaman kerja kurang dari 1 tahun
Kualifikasi : Sarjana (S1), Diploma Pascasarjana, Gelar Professional
Pengalaman Kerja : 2 tahun
Jenis Pekerjaan : Penuh Waktu
Spesialisasi Pekerjaan : Penjualan / Pemasaran, Penjualan – Korporasi / 503, 142
Informasi perusahaan Pemberi Kerja, Akzo Nobel (Indonesia)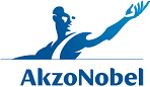 AkzoNobel creates everyday essentials to make people's lives more liveable and inspiring. As a leading global paints and coatings company and a major producer of specialty chemicals, we supply essential ingredients, essential protection and essential color to industries and consumers worldwide. Backed by a pioneering heritage, our innovative products and sustainable technologies are designed to meet the growing demands of our fast-changing planet, while making life easier. Headquartered in Amsterdam, the Netherlands, we have approximately 45,000 people in around 80 countries, while our portfolio includes well-known brands such as Dulux, Sikkens, International, Interpon and Eka. Consistently ranked as a leader in sustainability, we are dedicated to energizing cities and communities while creating a protected, colorful world where life is improved by what we do.
Informasi Tambahan Perusahaan Akzo Nobel (Indonesia)
Ukuran Perusahaan : 51 – 200 pekerja
Waktu Proses Lamaran : 25 hari
Industri : Bahan Kimia/Pupuk/Pestisida
Tunjangan dan Lain-lain :
Lokasi : Semarang