Syarat – Syarat Melamar Kerja di Posisi IT Manager – Trading (A-97082) di Perusahaan PT RGF Human Resources Agent Indonesia
Batasan Usia Pelamar
minimal 25 tahun maksimal 40 tahun.
Syarat Jenis Kelamin Pelamar
Pria dan wanita bisa melamar, Tidak ada syarat harus pria atau harus wanita
Bachelor's degree in Information Technology, Computer Science, Information Systems, or a related field, or equivalent experience.
Having a minimum of 4 years of experience working in IT operations and managing more than 3 subordinates.

Experience leading and managing large IT projects and rolling out IT infrastructures across various technologies.

Able to work in a dynamic team environment and fast-paced work demands.
Excellent working knowledge of computer systems, security, network and systems administration, databases, and data storage systems.
Strong critical thinking and decision-making skills.
Excellent project management skills and strong ability to prioritize.
[Only CV in English will be processed]
Pengalaman Kerja minimal 48
Tanggung Jawab
Responsible for department operations based on SOP and Corporate Governance while providing vision, leadership, and excellence in the execution.
Handle annual budget and ensure cost-effectiveness.
Manages and coordinates all IT-related matters including data, security, and computer hardware and software.
Trouble-shoots and solves problems related to hardware, software, and network problems.
Researches and recommends the acquisition of network hardware and software.
Monitors network utilization and performance, implements procedures for network optimization, reliability, and availability.
Build long-term relationships with outside vendors for IT-related products and services.
Daily Operation Management.
Development for IT System.
Prepare annual Section Action Plan based on Road Map.
Other related tasks as assigned.
KISARAN GAJI
IDR 21.000.000 – 23.000.000
Company Profile  PT RGF Human Resources Agent Indonesia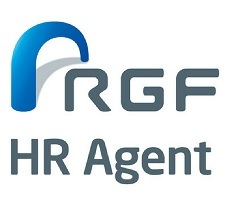 Perusahaan PT RGF Human Resources Agent Indonesia memiliki pekerja dengan jumlah pekerja, Gaji untuk pekerja baru saat ini adalah sekitar 21 sampai 23 juta. Perusahaan yang terletak di Prov. DKI-Jakarta ini terus berkembang dan mengundang Anda untuk bergabung dan menjadi keluarga besar Perusahaan ini.
Kategori Perusahaan ini adalah :
Billing Company Name : PT RGF Human Resources Agent Indonesia
Billing Company Address :
Alamat Perusahaan PT RGF Human Resources Agent Indonesia
Alamat : PT. RGF Human Resources Agent Indonesia Pakuwon Tower Office Building, 26th Floor (Unit K-L) Jl. Casablanca Street Kav. 88, Menteng Dalam, Tebet, Jakarta Selatan 12870
Telepon : 02183782866
Fax :
Email : muammar@rgf-hragent.asia
Website :
Jika Anda merasa memenuhi syarat dan Gaji yang ditawarkan yaitu IDR 21.000.000 – 23.000.000 cocok buat Anda, segera kirimkan lamaran ke e-mail muammar@rgf-hragent.asia dengan Surat Lamaran yang baik dan CV yang lengkap sebelum penawaran di tutup pada 2023-10-03.
Saat Postingan ini saya tulis sudah ada setidaknya 0 Lamaran yang masuk, artinya minimal ada 0 saingan yang memperebutkan posisi ini, persiapkan diri Anda dengan membuat CV yang baik dan berdoa yang khusuk kepada Tuhan Yang Maha Esa agar Anda yang diterima.