Lowongan Kerja Posisi IT BUSINESS SOLUTION MANAGER di PT Gihon Telekomunikasi Indonesia
DESKRIPSI LOWONGAN KERJA
Job Requirements :
Bachelor degree with a background in Business Management, Finance, Operations, or Engineering.
Min 3 years experience in the logistics and/or supply chain related business solutions or continuous improvements preferably comes from IT or Telecomunication Company.
Strong exposure to strategic problem solving and root cause analysis methodologies in multi business operations.
Strong in understanding process flow and attention to detail.
Willingness to learn, passionate and with high integrity
Excellent problem-solving, organizational and analytical skills
Job Responsibilities :
Work under the Business and Product Development Division to understand company's solution, product, business flow, and sales process
Responsible for coordinating with Sales & Marketing Division and Research & Development Division to provide business advice, technical presentations, and technical proposals
Analyzing market, competitor, and industry trends to accordingly develop business strategies
Responsible for updating product and solution information related to market movements and needs
Responsible to find, create and retain partnership with potential partners and principles
Responsible to communicate to Clients and Stakeholders about technical & business solution
Responsible to lead business case by eliciting requirement and specifying requirement with the stakeholders
Coordinate with Sales & Marketing Division to conduct Product Pricing and Financial Model
Support Business and Product Development Division in Proof-of-Concept (PoC) stage by Documenting and Reporting all the development & implementation processes to the Manager and Stakeholders
Ability to sell IT Solution Services or and involve others when needed to assist with selling/closing opportunities
Create and execute strategies to gain account intelligence and develop business with new and existing clients
Informasi Tambahan Lowongan Kerja
Tingkat Pekerjaan : Manajer/Asisten Manajer
Kualifikasi : Sarjana (S1)
Pengalaman Kerja : 3 tahun
Jenis Pekerjaan : Penuh Waktu
Spesialisasi Pekerjaan : Komputer/Teknologi Informasi, IT-Perangkat Lunak / 508, 191
Informasi perusahaan Pemberi Kerja, PT Gihon Telekomunikasi Indonesia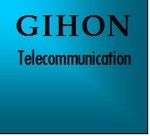 The company, PT. Gihon Telekomunikasi Indonesia was established in Jakarta at the April 27th 2001, with its main line of businesses is in Network Infrastructure Provider and EPC (Engineering Procurement Construction). The core team has been in Tower Business and Cellular Business since 1996. As the circumstances change rapidly today, the needs on telecommunication technology development turns out to be one of the major needs of people today.
CORE BUSINESSES
Cellular Network Infrastructure – Engineering, Design, Construction, Integration, Investment.
Tower Provider – Providing Infrastucture Tower for telecommunication.
VISION
The best telecommunication business partner in Cellular Infrastructure and Lease.
One of the most reliable company in Indonesia and global.
 
MISSION STATEMENT
To contribute-the-most our role part in carrying through the national growth of development -especially in telecommunication technology world, based on professional, competitive, efficient, quality oriented mode of management to reach the customer satisfaction and employees' performance perfection.
To create a professional, transparent, committed, dedicated and excellent image in offering and providing our services.

Informasi Tambahan Perusahaan PT Gihon Telekomunikasi Indonesia
Ukuran Perusahaan : 1- 50 pekerja
Waktu Proses Lamaran : 27 hari
Industri : Telekomunikasi
Tunjangan dan Lain-lain : Asuransi kesehatan, Waktu regular, Senin – Jumat, Bisnis (contoh: Kemeja)
Lokasi : Tangerang