Syarat – Syarat Melamar Kerja di Posisi IC/UNDP/UNODC/046/2023-Consultant for Indonesian Wildlife Crime Research di Perusahaan UNDP Indonesia
Batasan Usia Pelamar
antara 40 tahun maksimal 55 tahun.
Syarat Jenis Kelamin Pelamar
Pria dan wanita bisa melamar, Tidak ada syarat harus pria atau harus wanita
Academic qualifications:
–    A university degree (Master's degree or equivalent) in either    conservation, social science, biology science, international relations, development, criminology, or defense‐related field with five years of work experience. In lieu of a Masters' degree, a first‐level university degree in similar areas in combination with seven additional years of qualifying experience working in one of these fields may be accepted.
Pengalaman Kerja minimal 60
Tanggung Jawab
Scope of Work
The consultant will coordinate and support the wildlife crime research work currently being developed in Indonesia for RAB. This will involve assisting other consultants as needed and coordinating with local Non-Governmental Organizations (NGO) partners as required.
This research work will focus on three keys avenues:
I.    Community interviews on Illegal Wildlife Trade (IWT) involvement and what would deter community members from engaging in wildlife crime and turn them into informal wildlife guardians.
II.    Prison interviews with wildlife crime offenders to understand their modus operandi, how they have adapted/ bypassed CWT efforts, what deters them, and why recidivism occurs
III.    Interviews with wildlife crime law enforcement stakeholders to understand how and why the current measures to counter wildlife trafficking are working and where changes are needed.
Under the supervision of the POIDN Programme Coordinator for Criminal Justice and with guidance from the Social Affairs Officer based in Vienna, the consultant will undertake the following activities:
I.    Research coordination and support:
i.    Coordinate the activities of the various consultants and government and civil society partners involved in the wildlife crime research ongoing in Indonesia.
ii.    Explore new national partnership options as needed to ensure the smooth progression of the research work.
iii.    Conduct research as needed on specific topics related to wildlife and forest
crime in Indonesia.
iv.    Conduct research as needed on key methodologies to be used for the research streams.
v.    Support the drafting of key interview tools and guidelines as needed for the
various research streams.
II.    Data support:
i.    Support in preparing and implementing data collection missions.
ii.    Accompany and assist the various consultants in their data collection missions, including providing translation as needed.
iii.    Support in collating, cleaning, and analyzing data and conducting quality assurance with respect to data collected under wildlife crime research projects in Indonesia;
iv.    Support quantitative and qualitative research following the guidance and methodology provided by RAB and summarize findings in synthesis reports.
III.    Meeting coordination:
i.    Organize, participate in, and report on meetings, workshops, and other events organized by UNODC, other international development partners, and national counterparts in the areas of wildlife and forest crime.
IV.    Document preparation:
i.    Drafting and preparing administrative documents necessary for the completion of the various research streams.
ii.    Working with POIDN admin on tracking financial spending and reporting on the grants used to fund the wildlife crime research work in Indonesia.
Expected Outputs and Deliverables
KISARAN GAJI
IDR 1.000.000 – 2.000.000
Company Profile  UNDP Indonesia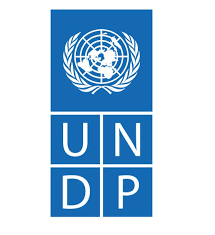 Perusahaan UNDP Indonesia memiliki pekerja dengan jumlah pekerja, Gaji untuk pekerja baru saat ini adalah sekitar 1 sampai 2 juta. Perusahaan yang terletak di Jakarta Pusat ini terus berkembang dan mengundang Anda untuk bergabung dan menjadi keluarga besar Perusahaan ini.
Kategori Perusahaan ini adalah :
Billing Company Name : UNDP Indonesia
Billing Company Address :
Alamat Perusahaan UNDP Indonesia
Alamat : UNDP Indonesia in Indonesia Menara Thamrin, 8th Floor Jl. MH Thamrin Kav.3, Jakarta Pusat JK 10250 Indonesia
Telepon : 02129802300/02131001518
Fax :
Email : https://procurement-notices.undp.org/view_negotiation.cfm?nego_id=9273
Website :
Jika Anda merasa memenuhi syarat dan Gaji yang ditawarkan yaitu IDR 1.000.000 – 2.000.000 cocok buat Anda, segera kirimkan lamaran ke e-mail https://procurement-notices.undp.org/view_negotiation.cfm?nego_id=9273 dengan Surat Lamaran yang baik dan CV yang lengkap sebelum penawaran di tutup pada 2023-10-01.
Saat Postingan ini saya tulis sudah ada setidaknya 0 Lamaran yang masuk, artinya minimal ada 0 saingan yang memperebutkan posisi ini, persiapkan diri Anda dengan membuat CV yang baik dan berdoa yang khusuk kepada Tuhan Yang Maha Esa agar Anda yang diterima.