Lowongan Kerja Posisi Head of Finance di PT Nextevo Lestari Indonesia
DESKRIPSI LOWONGAN KERJA
Head of Finance 
The Head of Finance role is a key member of the senior management team reporting to the Founder/CEO. He/she will oversee the entire finance and accounting of the entire operations in Southeast Asia. The person holds a pivotal role in managing the financial health and strategy of the business.
Responsibilities:
Collaboratively develop and execute financial strategy, annual, and quarterly plans, and goals 
Assist the founder/CEO in developing, reporting on, and driving alignment throughout the company around KPIs
Manage financial operations, including preparation of the financial forecasts, budgets, and operational statements; lead liaison to external accounting/auditors. 
Identify areas for cost reduction for efficiency improvements.
Manage cash flow, including monitoring working capital, cash reserves, and cash flow projections. Implement strategies to optimize cash flow and liquidity.
Oversee financial modeling for fundraising and capital projects.  
Conduct financial analysis and provide insights to support strategic decision-making.
Develop tax strategies to minimize the company's tax liabilities while ensuring compliance with tax laws. 
Oversight ERP to develop and to document business processes to ensure quality control over financial transactions and financial reporting.
Oversight of legal affairs and board reporting
Requirements:
Bachelor's or master's degree in finance, accounting, or a related field.
Professional certification (i.e. CPA, CMA) may be preferred.
8-10 years of working experience with a minimum of 5 years of financial management and leadership experience.
Strong financial analysis, planning, and decision-making skills.
Excellent PowerPoint presentation and Excel skills are pre-requisites. Understanding and user of ERP system is a plus
Excellent English communication and leadership abilities.
A finance person with Intense curiosity and drive to make things better. Willingness to really roll up the sleeves in a start-up environment.
Willingness to travel for business in the region.
The successful candidate will enjoy a Competitive Remuneration with a performance bonus and stock option.
Check out our website www.nextevo.one
Informasi Tambahan Lowongan Kerja
Tingkat Pekerjaan : CEO/GM/Direktur/Manajer Senior
Kualifikasi : Sarjana (S1), Diploma Pascasarjana, Gelar Professional, Magister (S2)
Pengalaman Kerja : 8 tahun
Jenis Pekerjaan : Penuh Waktu
Spesialisasi Pekerjaan : Akuntansi / Keuangan, Keuangan / Investasi Perusahaan / 501, 132
Informasi perusahaan Pemberi Kerja, PT Nextevo Lestari Indonesia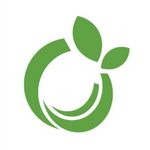 Nextevo™, a Singapore-based sustainable startup, is pioneering the transformation of agricultural byproducts, with established operations in Indonesia and Thailand and expansion plans for the Philippines and Vietnam. Our mission is to convert post-harvest byproducts into high-value-added materials for sustainable textiles, bioplastics, and biomass. 
With a strong focus on sustainability, we drive economic opportunities and contribute to the global shift towards eco-conscious industries. Nextevo collaborates with R&D organizations, cooperates with pineapple and coconut plantations, and partners with sustainable fashion brands to incorporate pineapple leaf fiber into textiles. 
We are currently looking for three positions in our Jakarta office to join us to embark on this exciting journey.
Informasi Tambahan Perusahaan PT Nextevo Lestari Indonesia
Ukuran Perusahaan : 1- 50 pekerja
Waktu Proses Lamaran :
Industri : Manufaktur/Produksi
Tunjangan dan Lain-lain : Asuransi Gigi, Asuransi kesehatan, Waktu regular, Senin – Jumat, Bisnis (contoh: Kemeja)
Lokasi : Jakarta Raya