Syarat – Syarat Melamar Kerja di Posisi Factory Assistant Manager – Food Manufacture – Cikarang (B-95003) di Perusahaan PT RGF Human Resources Agent Indonesia
Batasan Usia Pelamar
minimal 35 tahun s.d. 45 tahun.
Syarat Jenis Kelamin Pelamar
Pria dan wanita bisa melamar, Tidak ada syarat harus pria atau harus wanita
Hold Bachelor's degree.
Minimum 5 years of experience with more than Assistant Manager experience in Food Manufacturing (preferably from MNC or Japanese company who have worked in an environment with strict hygiene control).

Deep knowledge for QA/QC.

Communication ability to work with team.
Conversational level English.
Residing in Cikarang.
Preferably has stable career.
[Only CV in English will be processed]
Pengalaman Kerja minimal 60
Tanggung Jawab
Monitoring factory production line.
Checking quality assurance system (most important thing is hygiene of products).
Find problems and action to solve/improve it.
Report to Japanese Factory Manager.
Other related tasks as assigned.
KISARAN GAJI
IDR 20.000.000 – 30.000.000
Company Profile  PT RGF Human Resources Agent Indonesia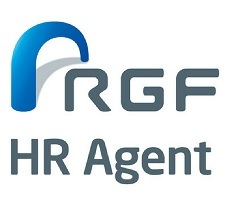 Perusahaan PT RGF Human Resources Agent Indonesia memiliki pekerja dengan jumlah pekerja, Gaji untuk pekerja baru saat ini adalah sekitar 20 sampai 30 juta. Perusahaan yang terletak di Cikarang ini terus berkembang dan mengundang Anda untuk bergabung dan menjadi keluarga besar Perusahaan ini.
Kategori Perusahaan ini adalah :
Billing Company Name : PT RGF Human Resources Agent Indonesia
Billing Company Address :
Alamat Perusahaan PT RGF Human Resources Agent Indonesia
Alamat : PT. RGF Human Resources Agent Indonesia Pakuwon Tower Office Building, 26th Floor (Unit K-L) Jl. Casablanca Street Kav. 88, Menteng Dalam, Tebet, Jakarta Selatan 12870
Telepon : 02183782866
Fax :
Email : haura@rgf-hragent.asia
Website :
Jika Anda merasa memenuhi syarat dan Gaji yang ditawarkan yaitu IDR 20.000.000 – 30.000.000 cocok buat Anda, segera kirimkan lamaran ke e-mail haura@rgf-hragent.asia dengan Surat Lamaran yang baik dan CV yang lengkap sebelum penawaran di tutup pada 2023-08-07.
Saat Postingan ini saya tulis sudah ada setidaknya 0 Lamaran yang masuk, artinya minimal ada 0 saingan yang memperebutkan posisi ini, persiapkan diri Anda dengan membuat CV yang baik dan berdoa yang khusuk kepada Tuhan Yang Maha Esa agar Anda yang diterima.