Lowongan Kerja Posisi English Math Tutor and Brain Coach di PT Neuroteknologi Edukasi Indonesia
DESKRIPSI LOWONGAN KERJA
Are you passionate in helping children reach their full potential?
Then BrainFit is the place to be.
Here in BrainFit, we believe that by improving learning capabilities, boosting performance, shaping behaviors, and increasing intelligence through high-quality evidence-based neuroscientific cognitive training programs, children's lives can be transformed for the better. If you are interested in deepening your knowledge about how the brain works and want to help children be the best they can be, we want you to join our team to grow with us and contribute to the community.
About the position:
Tutors will work closely with children aged 7-18 years old, conducting classes using our scientifically proven programs. We are looking for tutors who specialize in teaching English, Mathematics, and Science. To ensure the highest level of customer satisfaction, candidates are expected to:
Gain in-depth knowledge of company's programs in terms of their features and benefits Co
nduct brain fitness training classes to students based on our proprietary methodologies and protocols
Open to learning and implementing neuroscientific training approaches
Provide excellent customer service support to students and their parents
Communicate with parents to set realistic expectations and goals for our programs and help manage these expectations through the course of their relationship with regular communications as required
Ensure students make the best progress and established goals are appropriately met.
Assist with other administrative duties as required
Participate in trainings as required
Why work with BrainFit?
Our 22 years of experience in the field of brain training has given us the mastery and expertise in developing professional brain coaches. We uphold a strong belief in a growth mindset, valuing the continuous personal and professional development of our staff members. We aim to equip our coaches with the necessary skills and resources to support as many children as possible in reaching their fullest potential.
Requirements:
Age between 23 – 36 years old
Diploma/Bachelor's/ Master's in Education, Early Childhood Education, Social Science, English, Mathematics, or related fields
Minimum of 1 year experience working with children (formal or non-formal)
Proficiency in English is a must
Energetic, dynamic, and results-oriented individuals with excellent communication and presentation skills
Available for a 1-year employment contract
Must be available to work 5-days including Saturday
Informasi Tambahan Lowongan Kerja
Tingkat Pekerjaan : Pegawai (non-manajemen & non-supervisor)
Kualifikasi : Sarjana (S1), Diploma Pascasarjana, Gelar Professional, Magister (S2)
Pengalaman Kerja : 1 tahun
Jenis Pekerjaan : Penuh Waktu
Spesialisasi Pekerjaan : Pendidikan/Pelatihan, Pendidikan / 507, 105
Informasi perusahaan Pemberi Kerja, PT Neuroteknologi Edukasi Indonesia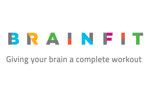 BrainFit​ is a Singapore JV company specializing in children education for brain performance enhancement. 
We have been in the market as pioneer in brain training programs for 20 years. We are now expanding our business in Indonesia, and we are looking for team members who have passion in children and education.
Informasi Tambahan Perusahaan PT Neuroteknologi Edukasi Indonesia
Ukuran Perusahaan : 1- 50 pekerja
Waktu Proses Lamaran : 13 hari
Industri : Pendidikan
Tunjangan dan Lain-lain : BPJS Kesehatan, BPJS Ketenagakerjaan (for full timer), Uniform with professional look guideline, 10.00 – 19.00 WIB or based on mutual agreement for part timer
Lokasi : Jakarta Raya