Lowongan Kerja Posisi Distribution Development Manager Sulawesi di Kraft Heinz ABC Indonesia
DESKRIPSI LOWONGAN KERJA
GROW YOUR FULL POTENTIAL
If you're hungry for growth, Kraft Heinz is the place for you. Join us and be empowered to work hard, think bold and leave your mark on iconic brands. Our culture of Ownership and Meritocracy means endless opportunity for growth for those who want to make an impact.
OUR CULTURE OF OWNERSHIP, MERITOCRACY & COLLABORATION 
We're not afraid to think differently. Embrace new ideas. Dream big. We empower our people at every level – from entry-level interns to senior leaders – to own their work. We share a responsibility to think like Owners – to be mindful of the collective and sustained success of Kraft Heinz – which we apply to every situation, every day.       
As part of Kraft Heinz, you're supported to grow and achieve. You're expected to bring your authentic self to work every day, lead with humility, and drive outstanding performance at every level – and you'll be rewarded. You're given opportunities to leave a mark and build a legacy. But you won't do it alone. You're supported by passionate teammates along the way, and our collective, collaborative spirit fuels our incredible progress.
JOB OFFER
As a Distribution Development Manager, you will be responsible to evaluate distributor performance & productivity and develop area by identifying white space area in the respective distributor's scope.  
JOB RESPONSIBILITIES
Building Route-To-Market strategy by identifying white space area, proposing and hiring new distribution points (Distributor, Sub-Distributor, Stockiest) to improve the distribution.
Responsible for distribution performance evaluation (Infrastructure, Productivity, Distribution & Sales)
Building comprehensive analysis for business fundamentals of distributors, providing actionable solutions, and evaluating the bottom performance distributor.
Create guideline, standard operation for all distributors in order to optimize sales and productivity performance.
REQUIREMENTS
Bachelor's degree in any major
4-year experience in Sales Field especially in General Trade
Strong in analytical thinking, data-driven, and advanced in Microsoft Office
Strong leadership & collaboration skills.
Personal attributes: agility, curiosity, positivity, enthusiasm, passion for improving and proactive, love the challenging situation.
Willing to work with very high mobility.
Flexible in terms of working location.
Have experience handling several areas in Sulawesi.
Informasi Tambahan Lowongan Kerja
Tingkat Pekerjaan : Manajer/Asisten Manajer
Kualifikasi : Sarjana (S1), Diploma Pascasarjana, Gelar Professional, Magister (S2)
Pengalaman Kerja : 4 tahun
Jenis Pekerjaan : Penuh Waktu
Spesialisasi Pekerjaan : Penjualan / Pemasaran, Penjualan Ritel / 503, 145
Informasi perusahaan Pemberi Kerja, Kraft Heinz ABC Indonesia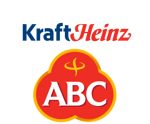 PT. Heinz ABC Indonesia is a subsidiary of H.J. Heinz Company Limited, a global giant and US based Food Company with iconic brands (now become Kraft Heinz Company). Heinz is over 150 years old with history of delighting consumers every day and everywhere around the world. The company's long success is built on a strong foundation of providing consumers with food and beverages which deliver taste, nutrition and consistent quality.
In Indonesia, Heinz Corporation started its operations in 1999 through the acquisition of PT ABC Central Food which was established in 1975. ABC is market leader in local brand for few categories such as Soy Sauce, Chili Sauce, Canned Fish, Cordials/Syrup and RTD.
PT. Heinz ABC Indonesia is the largest Heinz business in Asia and one of the largest globally with over 1900 employees, 3 manufacturing facilities, and extensive distribution network in Java and Outer Islands. ABC brand is within our top 15 brands globally.
PT. Heinz ABC Indonesia understands the power of food to connect people, unite cultures and enrich daily life. We are a leading producer of food and beverage products in Indonesia. The ABC products are produced to global quality standards and enjoyed by millions of Indonesian consumers every day for more than 40 years.
PT. Heinz ABC Indonesia is laser focused on hiring top talent who want to be owners. Owners of their career, owners of their personal results and owners of this company. We are empowered to deliver results and continuously raise the bar for ourselves and our teams. The opportunities for growth and rewards are earned by the exceptional leaders at every level who deliver results with positive energy. Distinctive performers achieve distinctive careers and will outpace their peer groups regardless of industry.
Do you have what it takes to be an owner? Join us in building meritocracy-based culture!
Informasi Tambahan Perusahaan Kraft Heinz ABC Indonesia
Ukuran Perusahaan : 1001 – 2000 pekerja
Waktu Proses Lamaran : 25 hari
Industri : Produk Konsumen/Barang konsumen yang bergerak cepat
Tunjangan dan Lain-lain : Asuransi Gigi, Tip, Asuransi kesehatan, Parkir, Waktu regular, Senin – Jumat, Kasual (contoh: Kaos)
Lokasi : Makassar