Lowongan Kerja Posisi DESIGNER MECHANICAL di REKA SOLUSI ARTHAMEDIA
DESKRIPSI LOWONGAN KERJA
Requirements:
Min. Diploma/Bachelor of engineering machinery, electrical or physical;
Capable designing Dies
Proven experience as a Design Engineer or a similar role in product development.
Proficiency in CAD software (e.g., Autocad/Zwcad, Cimatron, Solidwork) and other design tools.
Strong knowledge of engineering principles, materials, and manufacturing processes.
Strong attention to detail and ability to work on multiple projects simultaneously.
Effective communication skills and ability to collaborate with cross-functional teams.
Self-motivated, proactive, and able to work independently or in a team environment.
Familiarity with project management principles and ability to meet deadlines.
Job Descriptions :
Understand the process flow of Dies work
Develop and design product concepts and detailed engineering drawings 2D & 3D
Collaborate with cross-functional teams to understand customer requirements and translate them into functional design specifications.
Conduct feasibility studies and performance analysis to ensure the design meets technical and functional requirements.
Perform detailed calculations, simulations, and tests to validate design concepts and ensure compliance with industry standards and regulations.
Generate Bill of Materials (BOM) and work closely with the procurement team to source components and materials for prototyping and production.
Support prototype development, testing, and troubleshooting activities.
Participate in design reviews and provide technical expertise and recommendations for design improvements.
Stay updated with industry trends, emerging technologies, and best practices in design engineering.
Contribute to continuous improvement initiatives and propose innovative ideas for product enhancements and optimization.
Will be places in Balikpapan and the field of our new site around Indonesia. 
Informasi Tambahan Lowongan Kerja
Tingkat Pekerjaan : Pegawai (non-manajemen & non-supervisor)
Kualifikasi : Tidak terspesifikasi
Pengalaman Kerja : 3 tahun
Jenis Pekerjaan : Penuh Waktu
Spesialisasi Pekerjaan : Teknik, Mekanikal / 509, 195
Informasi perusahaan Pemberi Kerja, REKA SOLUSI ARTHAMEDIA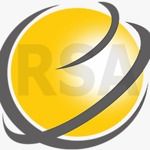 PT. REKA SOLUSI ARTHAMEDIA (PT. RSA) merupakan salah satu solusi dari Koperasi Reka Sejahtera dalam memenuhi tuntutan akan tersedianya Tenaga Kerja yang mempunyai produktifitas tinggi dan mengurangi resiko dikemudian hari, untuk itu diperlukan proses rekruitmen calon Tenaga Kerja yang seksama melalui proses seleksi dan penempatan Tenaga Kerja yang sesuai dengan kebutuhan.
Informasi Tambahan Perusahaan REKA SOLUSI ARTHAMEDIA
Ukuran Perusahaan : 501 – 1000 pekerja
Waktu Proses Lamaran : 1 hari
Industri : Manajemen/Konsulting HR
Tunjangan dan Lain-lain : Asuransi kesehatan, Parkir, Waktu regular, Senin – Jumat, Formil (contoh: Kemeja + Dasi)
Lokasi : Balikpapan