Lowongan Kerja Posisi Data Engineer (ETL Developer) di PT Lawencon Internasional
DESKRIPSI LOWONGAN KERJA
Responsibilities:
Analyze and interpret all complex data on all target systems and analyze and provide resolutions to all data issues and coordinate with data analyst to validate all requirements, perform interviews with all users and developers
Perform tests and validate all data flows and prepare all ETL processes according to business requirements and incorporate all business requirements into all design specifications
Develop all data warehouse models and prepare reports for all meta data integration into systems and draft all ETL scripts and prepare required reports for all end users
Collaborate with all developers and business users to gather required data and execute all ETL programs and scripts on systems and implement all data warehouse activities and prepare reports for same
Develop and perform tests on all ETL codes for system data and analyze all data and design all data mapping techniques for all data models in systems
Document all test procedures for systems and processes and coordinate with business analysts and users to resolve all requirement issues and maintain quality for same
Job Requirement:
Bachelor Degree from reputable University with education background from Computer Science / Information Technology, Science & Technology, Business Studies / Management or equivalent
Proven work at least more 3 years of working experience as a Data Engineer/ETL Developer
Experienced with data engineering tools IBM DataStage and Apache Airflow
Understand ETL Concept, Automation Scheduling, & Data Pipelines INTERNAL
 Experienced with data engineering tools IBM DataStage and Microsoft SSIS
Have a good understanding of data modelling and big data stacks  
Have a good understanding on Programming Concept, especially Python and SQL 
Familiarity with cloud big data environment
Proficiency in software engineering best practices
Excellent communication and interpersonal skills (A good problem-solving attitude)
Have a good command in English and Bahasa (actively)
Informasi Tambahan Lowongan Kerja
Tingkat Pekerjaan : Pegawai (non-manajemen & non-supervisor)
Kualifikasi : Sarjana (S1)
Pengalaman Kerja : 3 tahun
Jenis Pekerjaan : Penuh Waktu
Spesialisasi Pekerjaan : Komputer/Teknologi Informasi, IT-Perangkat Lunak / 508, 191
Informasi perusahaan Pemberi Kerja, PT Lawencon Internasional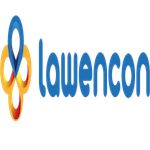 We are a rapid-growth and highly innovative IT company based in South Jakarta. We are looking for talented and motivated candidates to be part of our team.
Our employees are youthfully enthusiatic and highly passionate about advancement in Information Technology. Thus, we invite you to futher develop your professional expertise and join us in our path to become the chosen software provider in business enterprise application.
Contact us immediately.
Informasi Tambahan Perusahaan PT Lawencon Internasional
Ukuran Perusahaan : 201 – 500 pekerja
Waktu Proses Lamaran : 10 hari
Industri : Konsultasi (IT, Ilmu Pengetahuan, Teknis & Teknikal)
Tunjangan dan Lain-lain : Asuransi Gigi, Tunjangan Pendidikan, Tip, Asuransi kesehatan, Pinjaman, Waktu regular, Senin – Jumat, Bisnis (contoh: Kemeja), BPJS, Bonus
Lokasi : Jakarta Raya