Lowongan Kerja Posisi CUSTOM CLEARANCE STAFF di PT Panasonic Industrial Components Indonesia
DESKRIPSI LOWONGAN KERJA
Import Control :
Check Import plan and Arrange Import (daily);
Coordinating with forwarders, agend and the department related to import (daily);
Monitoring shipments as scheduled (daily);
Collect Billing Invoice (daily);
Payment submission (monthly);
Forecast Import cost (monthly);
Insurance report (monthly);
Duty stamp report (monthly).
Qualification :
Candidate must process in Diploma / Bachelor Degree in Economics or related fields.
Have a good skill in public relation.
Have a good skill in computer literate (Microsoft Office and etc).
Have a good skill in communication and teamwork.
Fluently in English speaking and writting.
Required Skill(s) : Import, Clearance, etc.
Informasi Tambahan Lowongan Kerja
Tingkat Pekerjaan : Pegawai (non-manajemen & non-supervisor)
Kualifikasi : Sertifikat Professional, D3 (Diploma), D4 (Diploma), Sarjana (S1)
Pengalaman Kerja : 1 tahun
Jenis Pekerjaan : Penuh Waktu
Spesialisasi Pekerjaan : Pelayanan, Logistik/Rantai Pasokan / 505, 147
Informasi perusahaan Pemberi Kerja, PT Panasonic Industrial Components Indonesia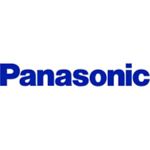 PANASONIC INDUSTRIAL COMPONENTS INDONESIA (PICID) is one of the largest Electronic Component Company in the world. As one of the largest component companies we are committed to always improve the quality for our customer satisfaction and protect the environment. As a part of Panasonic Corporation, PICID produces a high quality and reliable product. Our products are applied in almost all electronic devices such as smartphones, personal devices, audio device for automotive industries, personal computer and many others. PICID has two factories which are located in Depok and Bekasi. 100% of our products are exported.

Informasi Tambahan Perusahaan PT Panasonic Industrial Components Indonesia
Ukuran Perusahaan : 501 – 1000 pekerja
Waktu Proses Lamaran : 27 hari
Industri : Elektrikal & Elektronik
Tunjangan dan Lain-lain : Waktu regular, Senin – Jumat, Medical and other allowances, Uniform
Lokasi : Depok