Lowongan Kerja Posisi Corporate Affairs Specialist di CHEVRON
DESKRIPSI LOWONGAN KERJA
Corporate Affairs Specialist for Geothermal & other lower carbon activities
Employment is under fixed term duration (PKWT) with possible extension or permanent employment based on review.
Job Description:
We are seeking a highly skilled and experienced Corporate Affairs Specialist, based in Jakarta for our geothermal and other lower carbon activities. You will be reporting to the Corporate Affairs Manager.
As a key member of Corporate Affairs team, you will be responsible for managing all aspects of corporate affairs related to permitting activities, social investment initiatives, external affairs for our geothermal projects and other lower carbon activities.  
You will be working closely with relevant government agencies (central and local government), local communities and internal stakeholders to ensure compliance with regulatory requirements (license and permit) and facilitate the successful development and operation of the geothermal and other lower carbon activities.
Responsibilities:
Develop and implement a comprehensive permitting strategy for the Geothermal assets and other lower carbon activities, ensuring alignment with local laws, regulations, and company objectives.
Liaise with relevant government agencies such as the Ministry of Energy and Mineral Resources, the Ministry of Environment and Forestry, BKPM, local government etc to obtain necessary permits, licenses, and approvals.
Build and maintain strong relationships with local key stakeholders including community leaders, NGOs, and other external stakeholders to foster collaboration and address concerns related to the geothermal project and other lower carbon businesses.
Collaborate with internal stakeholders such as legal, technical, and environmental teams to ensure a streamlined, efficient, and timely permitting process and approvals.
Requirements:
Bachelor's degree in business administration, political science, communications, or related discipline.
Extensive experience (minimum 7 years of experience) in corporate affairs, permitting specifically within the geothermal or energy industry.
Fluency in both written and spoken English and Bahasa Indonesia.
Strong interpersonal and negotiation skills with strong analytical and problem-solving abilities.
In-depth knowledge of local laws, regulations and permitting process related to geothermal and energy projects and having strong relationship with relevant government institutions.
Proven track record of successfully obtaining permits and licenses for geothermal or energy projects is a plus.
Ability to work independently and in a team, and manage multiple tasks simultaneously, while maintaining a high level of professionalism and meeting deadlines. 
Informasi Tambahan Lowongan Kerja
Tingkat Pekerjaan : Pegawai (non-manajemen & non-supervisor)
Kualifikasi : Sarjana (S1)
Pengalaman Kerja : 7 tahun
Jenis Pekerjaan : Penuh Waktu
Spesialisasi Pekerjaan : Seni/Media/Komunikasi, Hubungan Masyarakat / 504, 141
Informasi perusahaan Pemberi Kerja, CHEVRON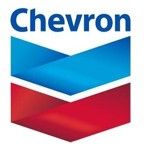 Chevron is a major partner in Indonesia's economy and has been an active member of the community since operations began 97 years ago.
Over that time, CPI has generated close to $200B in government revenue for Indonesia and created multiplier effects to the local community in Riau, Kalimantan Timur and other part of Indonesia.
With the Government of Indonesia decision to appoint Pertamina as the next operator of Rokan Block, Chevron returned Rokan PSC to the Government of Indonesia after its expiry on 8 August 2021.
In the Kutei Basin in East Kalimantan, we operate the deepwater West Seno Field in the Makassar Strait PSC. In addition, there are two deepwater natural gas development projects, known collectively as the Indonesia Deepwater Development (IDD). The first phase of IDD project, the Bangka Project, has been operating since August 2016.
More information about Chevron is available at: https://indonesia.chevron.com/
Informasi Tambahan Perusahaan CHEVRON
Ukuran Perusahaan : 51 – 200 pekerja
Waktu Proses Lamaran : 24 hari
Industri : Minyak/Gas/Petroleum
Tunjangan dan Lain-lain : Asuransi kesehatan, Waktu regular, Senin – Jumat, Bisnis (contoh: Kemeja), THRK, Leave allowance
Lokasi : Jakarta Pusat