Syarat – Syarat Melamar Kerja di Posisi Construction Manager – Construction (B-95135) di Perusahaan PT RGF Human Resources Agent Indonesia
Batasan Usia Pelamar
antara 35 tahun s.d. 45 tahun.
Syarat Jenis Kelamin Pelamar
Pria dan wanita bisa melamar, Tidak ada syarat harus pria atau harus wanita
Hold Bachelor's degree or relevant work experience in Construction Management, Mechanical/Electrical/Civil Engineering.
7 years of experience as Power Plant/Substation Manager from Construction industry.

Business level English.
Able to read and interpret construction related drawings for all disciplines.
Preferably experienced as Business Development handling Data Center.
[Only CV in English will be processed]
Pengalaman Kerja minimal 84
Tanggung Jawab
Manage construction activities to make sure that compliance with cost, time, contract specification, health and safety, quality and environmental requirements are achieved; manage the development and implementation of programs associated with project plans.
Responsible to review the constructability of electrical and mechanical system and building designs associated with the construction of new data centers or the optimization of existing data centers.
Create project scope and equipment requirements, assist with capital requests, and requests of proposal.
Assist in commissioning and integrated system testing and oversee the execution of the project.
Recording and reporting key metrics to team members and management.
Responsible in operational support of installed facilities including review of procedures, best practices, and maintenance initiatives.
In charge for electrical systems audits, mechanical system reviews, constructability reviews, startup testing, and full commissioning, as required.
Ensuring all construction team members are fully trained and understand the EHS procedures and requirements of individual work activities.
Maintaining the construction site and temporary works to authority and code requirements, where this does not conflict with EHS duties and responsibilities.
Other duties as assigned.
KISARAN GAJI
IDR 20.000.000 – 30.000.000
Profil Perusahaan  PT RGF Human Resources Agent Indonesia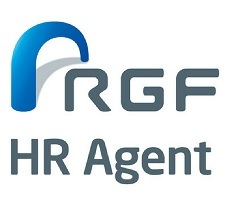 Perusahaan PT RGF Human Resources Agent Indonesia memiliki pekerja dengan jumlah pekerja, Gaji untuk pekerja baru saat ini adalah sekitar 20 sampai 30 juta. Perusahaan yang terletak di Prov. DKI-Jakarta ini terus berkembang dan mengundang Anda untuk bergabung dan menjadi keluarga besar Perusahaan ini.
Kategori Perusahaan ini adalah :
Billing Company Name : PT RGF Human Resources Agent Indonesia
Billing Company Address :
Alamat Perusahaan PT RGF Human Resources Agent Indonesia
Alamat : PT. RGF Human Resources Agent Indonesia Pakuwon Tower Office Building, 26th Floor (Unit K-L) Jl. Casablanca Street Kav. 88, Menteng Dalam, Tebet, Jakarta Selatan 12870
Telepon : 02183782866
Fax :
Email : haura@rgf-hragent.asia
Website :
Jika Anda merasa memenuhi syarat dan Gaji yang ditawarkan yaitu IDR 20.000.000 – 30.000.000 cocok buat Anda, segera kirimkan lamaran ke e-mail haura@rgf-hragent.asia dengan Surat Lamaran yang baik dan CV yang lengkap sebelum penawaran di tutup pada 2023-08-07.
Saat Postingan ini saya tulis sudah ada setidaknya 0 Lamaran yang masuk, artinya minimal ada 0 saingan yang memperebutkan posisi ini, persiapkan diri Anda dengan membuat CV yang baik dan berdoa yang khusuk kepada Tuhan Yang Maha Esa agar Anda yang diterima.