Lowongan Kerja Posisi Chief of Public Relation and Marketing Communication di Yayasan Syafana Media Insani
DESKRIPSI LOWONGAN KERJA
Definition:
In charge of managing an organization's communication initiatives with media personnel. Their duties include overseeing a team of public relations professionals to delegate tasks, writing or editing press releases prior to publication, and helping their company organize events such as conferences that involve their industry and the local community.
Overall Purpose of the Role:
Chief of Public Relation and Marketing Communication serves to nurture a strong education network, increase awareness and develop an enviable school and foundation's image by developing and executing effective communication and media relations programs
Key Responsibilities:
Coordinating all public relations activities, developing a marketing communications plan including strategy, goals, budget and tactics, developing a media relations strategy, seeking high-level placements in print, broadcast and online media.
General and Task Management
a. Develop a marketing communications plan including strategy, goals,
budget and tactics
b. Develop media relations strategy, seeking high-level placements in
print, broadcast and online media
c  Coordinate all public relations activities
d. Direct social media team to engage audiences across traditional and
new media
e. Leverage existing media relationships and cultivate new contacts
within business and industry media
f.  Manage media inquiries and interview requests
g. Create content for press releases, byline articles and keynote
presentations
h. Monitor, analyze and communicate PR results on a quarterly basis
i. Evaluate opportunities for partnerships, sponsorships and advertising
on an on-going basis.
j. Build relationships with thought leaders to grow industry awareness
k. Maintain a keen understanding of education trends affecting clients
and make appropriate recommendations regarding communication
strategy surrounding them.
a. Excellent Leader
b. Confident, rounded thinking
c.  Risk analysis capabilities
d.  Is self-aware
e.  Is resilient, optimistic and open to change
f.   Exceptional writing and editing skills
g.  Has an adult, collaborative approach to others
h.  A self-starter, motivated and able to positively motivate others
i.   Focused, target driven with a positive, can-do attitude
j.   Solid experience with social media
a. Excellent interpersonal skills
b. Excellent written, verbal and presentation skills
c. Excellent organizational and follow-up skills
d. Competent in problem solving, team building and planning
e. Work effectively with staff and public
f. Organize tasks, set priorities, meet deadlines, and manage multiple
tasks
g. Respond appropriately to evaluation and changes in the work setting
Qualifications and Experience Levels:
a. Degree in Marketing, Advertising, Communications or a related
discipline.
b. Significant experience in a school environment.
c. A minimum of three years' experience in public relation or marketing
communication.
d. Experience in acting as a company spokesperson; comfortable and
skilled in both broadcast and print media interviews.
e. Proven track record designing and executing successful public
relations campaigns at both a local and national level.
f.  Outstanding client service, communication and organizational skills.
g. Ability to work collaboratively internally and with other party.
Informasi Tambahan Lowongan Kerja
Tingkat Pekerjaan : Manajer/Asisten Manajer
Kualifikasi : Sarjana (S1), Diploma Pascasarjana, Gelar Professional, Magister (S2)
Pengalaman Kerja : 3 tahun
Jenis Pekerjaan : Penuh Waktu
Spesialisasi Pekerjaan : Seni/Media/Komunikasi, Hubungan Masyarakat / 504, 141
Informasi perusahaan Pemberi Kerja, Yayasan Syafana Media Insani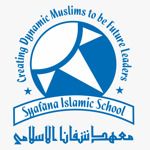 Syafana Islamic School was established in 2005. It was first operated at Jl. Kelapa Gading Barat AJ 11/10 GadingSerpong, Tangerang. The School relied financially upon funding from the foundation and the students' fees.
In 2005 the school began to educate students from Playgroup and Kindergarten. Due to the high demand and needs of the parents in the area for quality Islamic education, SYAFANA ISLAMIC SCHOOL then gradually expanded to include Primary level in 2008, Lower Secondary in 2012 and Upper Secondary in 2015
All curriculum area evenly taught and learning areas catered for as each student is an individual and must have a well-rounded lesson aimed to suit the skills and needs of all students.
Informasi Tambahan Perusahaan Yayasan Syafana Media Insani
Ukuran Perusahaan : 201 – 500 pekerja
Waktu Proses Lamaran : 30 hari
Industri : Pendidikan
Tunjangan dan Lain-lain : Tunjangan Pendidikan, Tip, Asuransi kesehatan, Waktu regular, Senin – Jumat, Formil (contoh: Kemeja + Dasi)
Lokasi : Banten