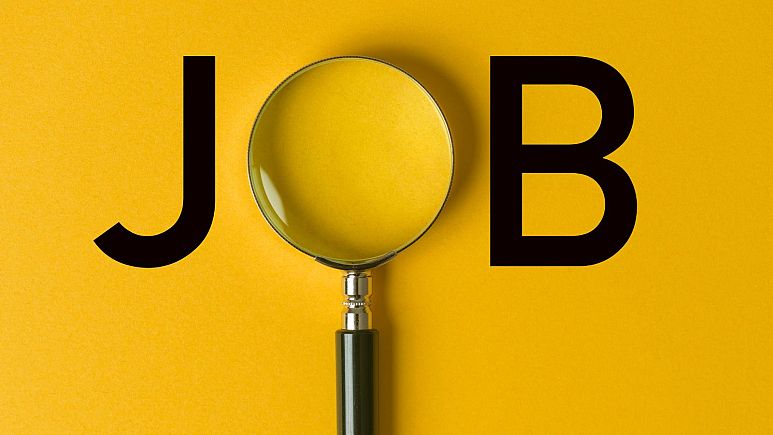 Lowongan Kerja Posisi Chief Architect Civil and Housekeeping di PT Jones Lang LaSalle
DESKRIPSI LOWONGAN KERJA
How we support the Whole You:  
Our benefits are a good reason to come to JLL.
We are committed to hiring the best, most talented people in our industry, and then empowering them with the resources and support to enhance their health, financial and personal well-being. Our underlying benefits philosophy is this: be fair to our people and provide opportunities for those who take advantage of our programs and resources to increase their personal and financial security.
Overall deliverable
Act as the single point of contact for the delivery of general affairs, civil, architect, housekeeping and landscaping management services to the client
Develop and maintain a detailed understanding of the client's business and the implications for JLL's service delivery.
Manage the delivery of the general affairs, civil, architect, housekeeping and landscaping management services to the client's facilities under JLL's management.
Liaise regularly with the client on civil, architect, housekeeping and landscaping services issues.
Implement JLL initiatives such as Mandatory Account Deliverables (MAD), Ops AIDE Audit, training programmes and other initiatives as appropriate.
Drive client specific initiatives such as agreed savings, civil, architect, housekeeping improvement, benchmarking, green building and sustainability, etc.
Manage the team to ensure the housekeeping scope and upkeep of the facilities.
Assist the client with the development of the property budgets and forecasts in accordance with the financial timetable.
Establish consistency in the monthly, quarterly, Half yearly and yearly reporting
Prepare, adjust, review and report against agreed SLA and KPIs.
Be responsible for the management of the general affair and housekeeping team e.g. recruitment, performance assessment, team building, team leading etc.
Prepare and implement a Succession Plan for the account.
Drive the development and use of asset management system or applicable CIMS, where available.
Relationship management and liaison with Client business managers, Building Management and local statutory authorities
Building and Facilities Management
Through vendor management and under the direction of the Local Manager oversee, supervise and manage the following services:
Help Desk and Customer request general affairs, civil, architect, and housekeeping management;
Housekeeping related and activity collection and reporting;
Manage and perform managerial role for soft service scope
Manage housekeeping and janitorial deliverable
Maintain external and façade cleanliness and representation
Manage integrated pest management
Improve and maintain Landscaping, plantations, green field
Ensure that statutory compliance is adhered to and that relevant certificates and periodic inspections are conducted;
Attend to emergency trouble shooting
Vendor management, improvement and SLA review;
HSE management, ensuring zero goals to each aspect
Incident management and eporting;
Seat Management/Seat Allocation;
Minor move management and minor works support;
Create budgets OPEX and CAPEX, present and justify
Manage overall financial status of contractual between JLL and client, ie billings, accrual, ect.
Location:
–Jakarta, Indonesia
If this job description resonates with you, we encourage you to apply even if you don't meet all of the requirements.  We're interested in getting to know you and what you bring to the table!
About JLL –
We're JLL—a leading professional services and investment management firm specializing in real estate. We have operations in over 80 countries and a workforce of over 102,000 individuals around the world who help real estate owners, occupiers and investors achieve their business ambitions. As a global Fortune 500 company, we also have an inherent responsibility to drive sustainability and corporate social responsibility. That's why we're committed to our purpose to shape the future of real estate for a better world. We're using the most advanced technology to create rewarding opportunities, amazing spaces and sustainable real estate solutions for our clients, our people and our communities.
Our core values of teamwork, ethics and excellence are also fundamental to everything we do and we're honored to be recognized with awards for our success by organizations both globally and locally.
Creating a diverse and inclusive culture where we all feel welcomed, valued and empowered to achieve our full potential is important to who we are today and where we're headed in the future. And we know that unique backgrounds, experiences and perspectives help us think bigger, spark innovation and succeed together.
JLL Privacy Notice
Jones Lang LaSalle (JLL), together with its subsidiaries and affiliates, is a leading global provider of real estate and investment management services. We take our responsibility to protect the personal information provided to us seriously. Generally the personal information we collect from you are for the purposes of processing in connection with JLL's recruitment process. We endeavour to keep your personal information secure with appropriate level of security and keep for as long as we need it for legitimate business or legal reasons. We will then delete it safely and securely.
For more information about how JLL processes your personal data, please view our Candidate Privacy Statement.
For additional details please see our career site pages for each country.
For candidates in the United States, please see a full copy of our Equal Employment Opportunity and Affirmative Action policy here.
Jones Lang LaSalle ("JLL") is an Equal Opportunity Employer and is committed to working with and providing reasonable accommodations to individuals with disabilities.  If you need a reasonable accommodation because of a disability for any part of the employment process – including the online application and/or overall selection process –  you may
contact us at Accommodation Requests. This email is only to request an accommodation. Please direct any other general recruiting inquiries to our Contact Uspage > I want to work for JLL.-
Informasi Tambahan Lowongan Kerja
Tingkat Pekerjaan : Tidak Terspesifikasi
Kualifikasi : Tidak terspesifikasi
Pengalaman Kerja :
Jenis Pekerjaan : Penuh Waktu
Spesialisasi Pekerjaan : Sumber Daya Manusia/Personalia, Sumber Daya Manusia / HR / 502, 137
Informasi perusahaan Pemberi Kerja, PT Jones Lang LaSalle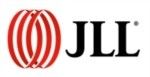 We're JLL. We're a professional services and investment management firm specializing in real estate. We help organizations around the world achieve their ambitions by owning, occupying and investing in real estate.
We're a Fortune 500 company. We work across 80 countries, in 280 different offices, with a team of over 77,000 individuals. And we look after a property portfolio of over 4bn square feet, all on behalf of our clients.

Informasi Tambahan Perusahaan PT Jones Lang LaSalle
Ukuran Perusahaan : 501 – 1000 pekerja
Waktu Proses Lamaran : 26 hari
Industri : Properti/Real Estate
Tunjangan dan Lain-lain : Asuransi Gigi, Tip, Asuransi kesehatan, Waktu regular, Senin – Jumat, Bisnis (contoh: Kemeja), Insurance, BPJS (kesehatan & ketenagakerjaan), THR
Lokasi : Jakarta Raya