Lowongan Kerja Posisi 2023 IBM Internship – Technical Sales di PT IBM Indonesia
DESKRIPSI LOWONGAN KERJA
This is a paid Internship. As a Technical Sales (PTS) Intern, you will have the opportunity to gain hands-on experience in the fast-growing field of the portfolio of Automation, Data & AI, and Infrastructure while contributing to our sales team. This internship is designed to provide you with exposure to technical sales processes, customer engagement, and product knowledge, allowing you to develop valuable skills in a dynamic and collaborative environment. You will also:
Support the sales team in pre-sales activities, including product demonstrations, presentations, and technical discussions with customers.
Assist with researching potential clients and industries to identify sales opportunities and target prospects.
Collaborate with the technical sales team to understand customer requirements and help develop tailored solutions.
Required Professional and Technical Expertise :
An interest in technology.
Passionate in Automation OR Data & AI OR Infrastructure/Storage
An active student in 2023
You studied a technical degree (B.S/M.S) i.e., Computer Science, Engineering, Information Systems, or an equivalent subject.
Excellent communication and presentation skills that are equally engaging, compelling, and influential.
Preferred Professional and Technical Expertise :
Available for a minimum 3-month Internship period, preferably in August 2023
Informasi Tambahan Lowongan Kerja
Tingkat Pekerjaan : Lulusan baru/Pengalaman kerja kurang dari 1 tahun
Kualifikasi : Tidak terspesifikasi
Pengalaman Kerja :
Jenis Pekerjaan : Magang
Spesialisasi Pekerjaan : Penjualan / Pemasaran, Penjualan – Teknik/Teknikal/IT / 503, 143
Informasi perusahaan Pemberi Kerja, PT IBM Indonesia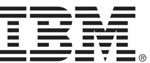 At IBM, work is more than a job – it's a calling: To build. To design. To code. To consult. To think along with clients and sell. To make markets. To invent. To collaborate. Not just to do something better, but to attempt things you've never thought possible. To lead in this new era of technology and solve some of the world's most challenging problems.
IBM is a leading cloud platform and cognitive solutions company. Restlessly reinventing since 1911, we are the largest technology and consulting employer in the world, with more than 350,000 employees serving clients in 170 countries. With Watson, the AI platform for business, powered by data, we are building industry-based solutions to real-world problems. For more than seven decades, IBM Research has defined the future of information technology with more than 3,000 researchers in 12 labs located across six continents. For more information, visit www.ibm.com.
On average, every IBM employee takes advantage of more than 60 hours of training a year. IBM offers competitive benefits, as well as an industry-leading practice of performance-based bonuses for all employees. We believe that global innovation demands diverse employees and attractive work/life initiatives that sustain, and retain, them. IBM gives you the power to design your workday, and your life, according to your unique styles and needs. Work for a company you can be proud of Since its inception nearly a century ago, IBM has defined itself not only through its leaders, products, technologies and services – but by its fundamental values. IBM's values serve as the foundation of our culture and brand, and ensure that we deliver innovations that matter for our company and the world. We're not only leading the way in developing "green technology." but leading a revolution in corporate responsibility and citizenship. Our employees have dedicated over eight million hours through our award-winning Corporate Service Corps global volunteer program.
Informasi Tambahan Perusahaan PT IBM Indonesia
Ukuran Perusahaan : 201 – 500 pekerja
Waktu Proses Lamaran : 11 hari
Industri : Komputer/Teknik Informatika (Perangkat Keras)
Tunjangan dan Lain-lain : Asuransi Gigi, Asuransi kesehatan, Penglihatan, Waktu regular, Senin – Jumat, Bisnis (contoh: Kemeja)
Lokasi : Jakarta Raya